Newsroom
Robert Morris University
Alum of the Month October 2018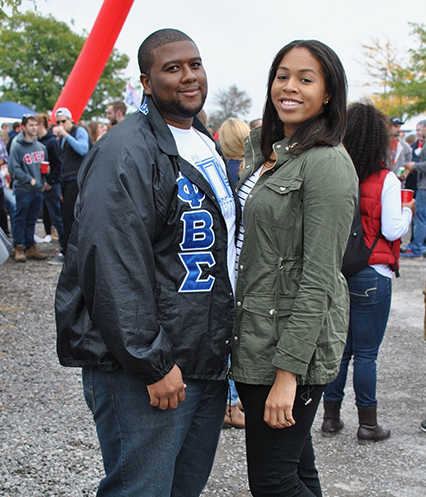 Jamall Brimage '13 always had a knack for leadership. As an undergrad he was president of Phi Beta Sigma fraternity for two years and member of the Black Student Union and Pittsburgh Promise cohort. These positions helped him perfect his presentation and leadership skills, as well as gave him a chance to interact with a diverse group of people.
Upon graduation he took his skills to Emerson Process Management in Iowa where he managed projects in their nuclear business unit. He also worked for Keenpac, a retail and distribution center, working with companies like Apple and Louis Vuitton to supply premium retail packaging. After earning his project management professional certification, he sought a more focused role in leadership development and project management, which brought him to United Airlines in Chicago. Brimage now oversees field project managers and reviews all tools and processes that are a part of their corporate real estate.
Despite moving a few hundred miles away, the proud Colonial still stays in touch with his alma mater. Last month he took a trip from the Windy City to Cleveland for two RMU alumni events held there. He met RMU President Chris Howard at a dinner and then enjoyed the Browns vs. Steelers game with fellow alumni.
Last weekend Jamall returned to campus with his finacé, Lindsey, for RMU homecoming 2018 and was astounded at how the campus has grown. "The campus has definitely bloomed from where it stood at my exit," he says. "I'm glad students are experiencing facility and exposure improvements constantly. I look forward to visiting the new arena once completed." Jamall and Lindsey plan to be married at the Carnegie Institute for Science in Washington, D.C. next summer.