Newsroom
Robert Morris University
The Minuteman - 7/22/2022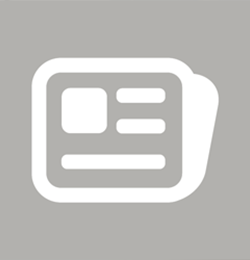 News
The RMU women's basketball program continued its tradition of success in the classroom Wednesday, earning the No. 2 ranking in the Women's Basketball Coaches Association (WBCA) Academic Top 25 Division I Team Honor Roll. RMU posted a 3.762 grade point average (GPA) during the 2021-22 school year, matching its highest designation thus far. The Colonials also extended their streak of six consecutive seasons with a top four ranking in the WBCA Academic Top 25, remaining the only Division I school to do so over that stretch. This unprecedented run began in 2016-17 (3.726) with a national runner-up finish, followed by a No. 4 ranking in 2017-18 (3.748). RMU posted a 3.713 GPA in 2018-19, a 3.767 GPA in 2019-20, and a 3.824 last season, coming in at No. 3 each year. Read more here.

The United States Marine Corps (USMC) and the American Volleyball Coaches Association (AVCA) announced Monday that the RMU volleyball team has earned the USMC-AVCA Team Academic Award for the 2021-22 academic year. The honor for the Colonials in 2022 marks the sixth straight season RMU has been honored by the USMC and AVCA for its classroom achievements. Additionally, this marks the program's 11th USMC-AVCA Team Academic Award. The award, which was established during the 1992-93 academic year, honors collegiate and high school volleyball teams who have set a strong academic example for their schools and/or universities, posting a minimum cumulative team GPA of 3.30 on a 4.0 scale or a 4.10 cumulative team GPA on a 5.0 scale. For the 2021-22 school year, the Colonials registered a 3.68 GPA. Read more here. 

The RMU football team was honored for the second time in three years Wednesday for its sportsmanship, as the Colonials were honored with the 2021 Big South Team Sportsmanship Award. In 2005-06, the Big South Conference developed team and institutional sportsmanship awards. The team awards are voted on by Big South student-athletes and awarded at the end of each competition season. Teams cannot vote for themselves. Each institution ranks and votes for its top three, with a first-place ranking earning three points, a second-place tally earning two points and one point for a third-place ranking. The Big South also awards an institutional winner at the end of the season based on a system recognizing the highest percentage of the maximum possible points an institution is capable of achieving for each team award. Read more here. 
Personal Mention
Jon Radermacher, vice provost for academic administration and associate professor of media arts, recently competed in multiple events at the American Taekwondo Association's 2022 Tournament of Champions, which included competitors from North, South and Central America, as well as Africa, Europe and Asia. Radermacher is a 3rd degree black belt and certified instructor in Songahm Taekwondo, and earned three championship titles in this year's competition: national champion in team sparring (age 40+), world champion in individual combat weapons sparring (ages 40-49), and world champion in team combat weapons sparring (age 40+) following successful matches against the Canadian and South African teams. His sparring and combat weapons sparring teams are coached by 8th degree black belt and RMU alumnus Chief Master Kevin Kaminski '93.
Events
The Peach Truck Tour will be making one more stop at the UPMC Events Center this summer, on July 27.  The Peach Truck Tour brings hand-picked fresh summer peaches to cities all summer long. All RMU faculty and staff have the opportunity to pre-order and utilize a discount code!  Discount codes: 22LOCATIONEMPLOYEE for $3 off each box - no minimum requirement and 2022BULKTOUR for $5 off each box when ordering 24 boxes or more. To receive the discount, enter the code into the 'coupon' section upon checkout. Orders must be placed five days prior to the tour stop. To order or for more information about the Peach Truck Tour, visit https://thepeachtruck.com/.
Upcoming Concerts 
Kehlani, August 16
Cody Jinks, August 20
Why Don't We, August 29
I Prevail, September 11
Conan Grey, September 22
Blue's Clues and You! Live on Stage, October 13
Gabriel "Fluffy" Iglesia, October 14 and 15. (Please note the new dates. All tickets will be honored.)
Bring Me the Horizon, October 16
Spy Ninjas Live, October 27
All concerts are at the UPMC Events Center. Go to www.upmceventscenter.com for more information.