Newsroom
Robert Morris University
Pittsburgh nonprofit sector's executive gender pay gap narrows
Women CEOs now make 92 cents on the dollar versus men in that role.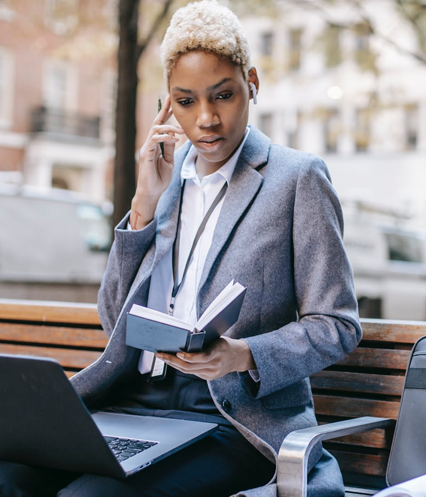 The pay gap has narrowed considerably between the men and women who lead southwestern Pennsylvania nonprofit organizations, according to the latest compensation survey by the Bayer Center for Nonprofit Management at Robert Morris University.
Comparing 152 executive directors and CEOs at nonprofits throughout the region, the 2021 Wage and Benefit Survey of Southwestern Pennsylvania Nonprofit Organizations reports that female bosses still earn slightly less on average than male ones: $118,767 compared to $129,218. But that gap — equating to 92 cents for women executives compared to a dollar for men — is as small as it has ever been since the Bayer Center began measuring it almost two decades ago.
"We've been seeing steady progress, but this is the single largest increase in female executive compensation since our first survey in 2002," said Peggy Outon, executive director of the Bayer Center and assistant vice president for community engagement and leadership development at RMU.
From a 2006 low of 63 percent, or 63 cents on the dollar, the gap steadily closed to 81 cents in 2017 and 82 cents in 2019, according to the biennial survey, before jumping a full dime to the current 92 cents.
"The other piece that we are celebrating, because we have been working hard for pay equity, is that more women are being represented in bigger jobs in bigger organizations. The single greatest determinant of executive pay is the budget size of the organization you work for," Outon said.
Women now outnumber men in the region's nonprofit leadership positions, regardless of the size of the organization. That ranges from smaller nonprofits with operating expenses under $500,000, where women hold 58 percent of the top jobs, to those with budgets in excess of $10 million, where 63 percent of CEOs are women. That is a reversal from 2010, when men still outnumbered women in the largest organizations.
The 2021 survey reports average salary and other compensation data based on confidential responses by 185 local nonprofits employing 11,000 people. Comparative average salary information is provided for CEOs as well as 117 other job positions, including accountants, program directors, nurses, teachers, community organizers, and tech support workers. The report also includes information on benefits administration and practices. 
Additionally, the new compensation survey reveals how the Covid-19 pandemic affected nonprofit budgets. Nearly two-thirds of respondents said the pandemic had a significant (47%) or severe (16%) impact on operations. Organizations reported significant declines in fee and event revenues; meanwhile, 31 percent said individual giving declined significantly, while only 16 percent said it increased significantly. Forty-three percent of nonprofits were operating or would operate under a salary freeze for at least some of the one-year period beginning October 1, 2020.