Newsroom
Robert Morris University
RMU launches Center for Equity and Professional Advancement
Initiative promotes student diversity and inclusivity, focusing on academic excellence and professional advancement.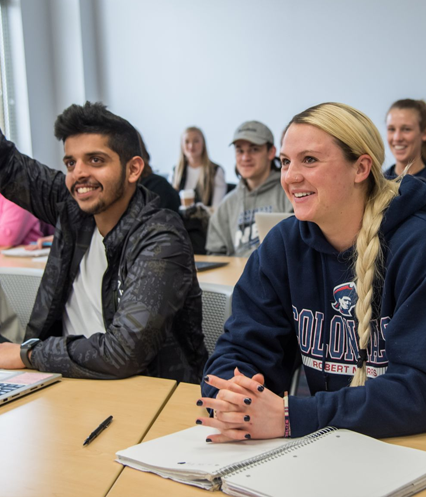 With the creation of the Center for Equity and Professional Advancement, Robert Morris University has launched its latest initiative to promote student diversity, inclusivity, academic excellence, and professional advancement and leadership for women and underrepresented students through mentorship, financial support, and personal development.
The center's goals are:
Promoting academic success and leadership in women and underrepresented students
Offering financial and personal support to women and underrepresented students
Providing and coordinating a variety of mentorship programming for women and underrepresented students including peer-to-peer, faculty, and professional mentoring
Coordinating mentorship, leadership, and academic excellence programs including the RMU Women's Mentorship and Leadership Program; the RMU chapter of Strong Women, Strong Girls; the Black Male Leadership Development Institute; and the Rudolph-TALI and Next Century Scholars programs.
Working cooperatively with other programs of academic excellence to support and develop student's academic and personal success, including the RMU Honors Program and the RMU Office of Scholar Development.
Hosting both internal and external advisory boards, the center will work toward greater realization of RMU's values of well-being and growth, safety and belonging, academic excellence, and leadership for identified students.
An internal search for the center's director will be posted soon.