Organizational Leadership M.S. (Nonprofit Leadership)
Apply Today
Availability
Available - Online
Available - Downtown
The specialized Nonprofit Leadership track of the M.S. in Organizational Leadership explores the analytical and practical skills that are necessary for supervising teams in the nonprofit sector. Coursework addresses topics appropriate to a wide range of nonprofit positions, such as philanthropic work, program evaluation, fundraising, fiscal management, community outreach, and development.
The program is available fully online or as a hybrid of online and weekly classes at RMU Downtown. A 12-credit Nonprofit Leadership certificate program is also available.
Contact Information
Petros Malakyan
Department Head
malakyan@rmu.edu
412-397-6302 phone
Wheatley Center 211
Sample Courses:
These are some of the classes for students in this academic program:
Foundations of Leadership & Followership
Resource Development in Nonprofit Organizations
Leading Social Change
Top Employers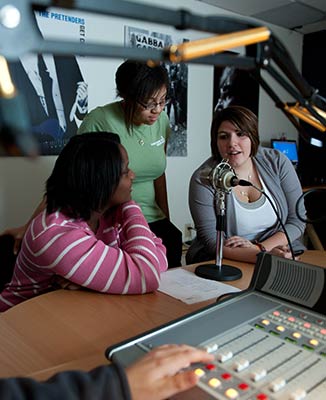 School of Informatics, Humanities and Social Sciences
Focus on delivering information in a way that makes an impact. Create images that capture attention, compose words that inspire, and design technology that changes how we live.
Visit School Site