Web & Mobile Information Systems M.S.
Apply Today
The M.S. in Web & Mobile Information Systems prepares professionals with technical expertise for strengthening security and managing data on systems based on the internet, mobile devices, embedded systems, and social media. This graduate program responds to both the technical elements of the field as well as usability and managerial issues that surround the continual growth of web and mobile-based information systems. 
The program focuses on essential skills to design, develop, maintain, and manage web and mobile computing apps and systems. Graduates are employed as mobile and software app developers, systems analysts, quality assurance analysts, application development managers, and e-commerce managers.
3-Semester Course Plan

Fall Start

Spring Start

4-Semester Course Plan

Fall Start

Spring Start
Sample Courses:
These are some of the classes for students in this academic program:
Mobile Computing in the Enterprise
Data Management Systems
Mobile Application Development (iOS or Android)
Top Employers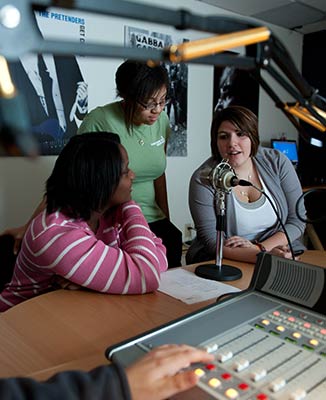 School of Informatics, Humanities and Social Sciences
Focus on delivering information in a way that makes an impact. Create images that capture attention, compose words that inspire, and design technology that changes how we live.
Visit School Site