Apply Today
The B.S. in Business Education prepares students for rewarding teaching positions in business, computer and information technology. Students complete foundational studies in the business fields of accounting, marketing, and management as well as computer information systems. A final component of the program is a student teaching internship. Graduates of the program are qualified to apply for state certification to teach business, computer and information technology in grades K-12 in Pennsylvania.
The initial teacher preparation and advanced educator programs in the School of Education and Social Sciences have been accredited by the Council for the Accreditation of Educator Preparation (CAEP).

Admission Requirements

To receive acceptance to Robert Morris University's education programs, students must meet one of the following sets of academic criteria listed here:

Additional admission requirements for RMU education programs are available on this page.
Sample Courses:
These are some of the classes for students in this academic program:
Intro to Web Development & E-Commerce
Technology for Teachers
Managerial Accounting
Accounting, Information Systems, Education
Communication Skills, Economics, Humanities, History, Sciences, etc.
Top Employers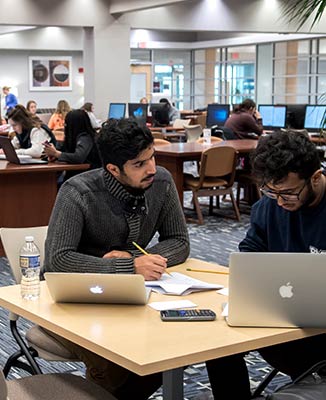 School of Education and Social Sciences
Build your understanding of the essentials of human nature. Maximize your career potential by integrating technology and communication skills with the application of theory into practice.
Visit School Site