Apply Today
The B.A. in English with a concentration in English Studies is built upon a broad foundation in the liberal arts, combining the study of literature with the study of language and communication. The curriculum is integrated through sustained attention to linguistics, problem-solving rhetoric, and the interpretation of literature and other texts. Students learn the stages involved in successful writing and speaking, especially the value of revising and editing their work according to criticism obtained through feedback.
Graduates go on to work in advertising, public relations, writing and editing, and other fields. Jobs include writer, editor, teacher, public relations coordinator, and communications specialist. The program is particularly suited for students who plan to go to graduate school, or law school, or to pursue professional careers in a variety of fields. Students in this concentration may be eligible for the pre-law advisory program.
Interested students in this course of study may be eligible for the Early Law School Admission Program.
Contact Information
Anthony Moretti
Department Head
moretti@rmu.edu
412-397-6467
Wheatley Center 215
Sample Courses:
These are some of the classes for students in this academic program:
Creative Writing
Advanced Nonfiction Writing
Modern English Grammar & Editing
English, Philosophy, English Lit
Communication Skills, Economics, Humanities, History, Sciences, etc.
Top Employers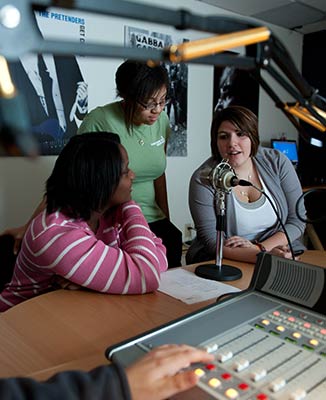 School of Communications and Information Systems
Focus on delivering information in a way that makes an impact. Create images that capture attention, compose words that inspire, and design technology that changes how we live.
Visit School Site