Information Sciences B.S.
Apply Today
The B.S. in Information Sciences focuses on using technology to manage information. The program includes a core of courses focusing on business programming, e-commerce technology, systems analysis and design, operating systems concepts, database management systems, networks and data communications, and project management. Concentrations include healthcare information systems, network administration, office information systems, security, software development, and web design.
Graduates go on to work in aerospace, banking, finance, computer systems design, insurance, and government. Jobs include systems analyst, telecommunications analyst, application developer, client/server operations analyst, consultant, programmer, and software engineer.
The BS in Information Sciences is accredited by the Computing Accreditation Commission of ABET,  http://www.abet.org
Enrollment and Graduation Data
This information is from Spring Term Enrollment.
2017: 12 enrolled, 7 graduates
2016: 15 enrolled, 6 graduates
2015: 20 enrolled, 4 graduates
2014: 20 enrolled, 7 graduates
2013: 21 enrolled, 6 graduates
2012: 25 enrolled, 6 graduates
2011: 38 enrolled, 6 graduates
2010: 24 enrolled, 12 graduates
Sample Courses:
These are some of the classes for students in this academic program:
Data Mining Applications
Microcomputing Technology
Systems Analysis & Design
Information Science, Math
Communication Skills, Economics, Humanities, History, Sciences, etc.
Top Employers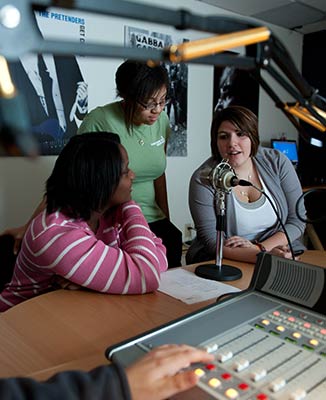 School of Communications and Information Systems
Focus on delivering information in a way that makes an impact. Create images that capture attention, compose words that inspire, and design technology that changes how we live.
Visit School Site