Media Arts B.A. or B.F.A (Graphic Design)
Apply Today
The B.A. or B.F.A. in Media Arts with a concentration in Graphic Design focuses on specific design applications, such as advertising, typography, packaging, corporate identity, editorial design, and Web design. Students start with traditional foundations coursework including drawing, 2D design, and color theory. Further coursework focuses on the subject matter where industry standard software is used to deliver design solutions.
Graduates go on to careers in advertising, marketing, graphic design, and brand management. Jobs include art director, creative director, graphic designer, product designer, marketing manager, and multimedia artist.
Contact Information
Helena Vanhala 
Department Head
vanhala@rmu.edu
412-397-6202 phone
Wheatley Center 313
4-Year Course Plan (B.A.)
4-Year Course Plan (B.F.A)
Sample Courses:
These are some of the classes for students in this academic program:
Advanced Illustration
Corporate Identity Design
Production for the Designer
Communications, Media Arts, Marketing
Communication Skills, Economics, Humanities, History, Sciences, etc.
Top Employers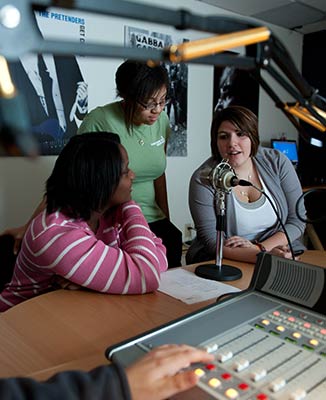 School of Informatics, Humanities and Social Sciences
Focus on delivering information in a way that makes an impact. Create images that capture attention, compose words that inspire, and design technology that changes how we live.
Visit School Site