Media Arts B.A. or B.F.A (Interaction Design)
Apply Today
The B.A. or B.F.A. in Media Arts with a concentration in Interaction Design prepares students for a rewarding career designing content and its presentation for the screen and for installation. Students learn how to plan, design, and build intuitive interactive experiences for various media and different user demographics. They have access to various digital fabrication tools, such as 3D printers, a laser cutter and vacuum former to create physical prototypes. Additionally, students have use of fully functional servers to launch and edit screen-based experiences from personal computers or handheld devices.
Graduates go on to careers in interaction design. Jobs include user experience designer, game designer, digital designer, creative lead, multimedia designer and front-end developer.
Contact Information
Heather Pinson
Department Head
pinson@rmu.edu
412-397-6463
Wheatley Center 215
4-Year Course Plan (B.A.)
4-Year Course Plan (B.F.A)
Sample Courses:
These are some of the classes for students in this academic program:
Designing for New Media
3D Modeling Workshop
Interaction Design
Communications, Media Arts, Marketing
Communication Skills, Economics, Humanities, History, Sciences, etc.
Top Employers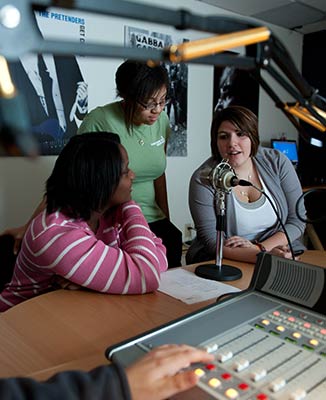 School of Informatics, Humanities and Social Sciences
Focus on delivering information in a way that makes an impact. Create images that capture attention, compose words that inspire, and design technology that changes how we live.
Visit School Site