Apply Today
The B.A. in Communication with a concentration in Public Relations prepares students for careers focused on the identification, cultivation, management, maintenance, and evaluation of professional relationships using various communication strategies under both ideal and crisis settings. Students take courses focusing on the foundational, ethical, and legal environments of PR, strategy and messaging developments, and the creation and execution of campaigns.
Graduates go on to careers in corporate, nonprofit, educational, government, and agency settings. Jobs include PR specialist, copywriter, marketing coordinator, fundraiser, corporate spokesperson, and events coordinator.
Contact Information
Anthony Moretti
Department Head
moretti@rmu.edu
412-397-6467
Wheatley Center 215
Sample Courses:
These are some of the classes for students in this academic program:
Risk and Crisis Communications
Social Media & Public Relations
Management Technology & Content Creation
Communications, English, Journalism
Communication Skills, Economics, Humanities, History, Sciences, etc.
Top Employers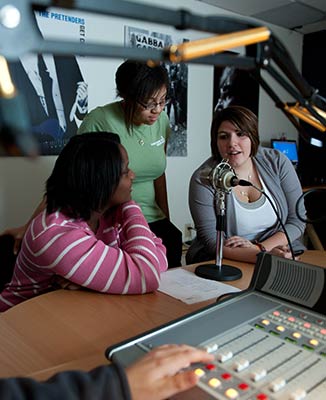 School of Communications and Information Systems
Focus on delivering information in a way that makes an impact. Create images that capture attention, compose words that inspire, and design technology that changes how we live.
Visit School Site