Economics B.A.
Apply Today
The B.A. in Economics focuses on economic trends, evaluating competitiveness, and making strategic plans, as well as concepts of opportunity cost, sunk cost, and marginal analysis, important not only for managing the daily operations of an organization, but also for long-term investment decisions. The program combines insights from behavioral economics to human resource management, saving, investment, and wealth management decisions. Students acquire transferable skills that are excellent preparation for careers in business, industry, banking, and government, as well as graduate school in economics and social sciences or advanced professional education in law or business.
Graduates go on to work in auditing, environmental planning, market and economic analysis, budgeting, real estate, finance, insurance. Jobs include personal financial advisor, healthcare analytics specialist, financial analyst, statistician, and credit analyst.
Interested students in this course of study may be eligible for the Early Law School Admission Program.
Contact Information
Kathryn Dennick-Brecht, Ed.D. 
Department Head, Social Sciences
brecht@rmu.edu
412-397-5419 
Brian O'Roark, Ph.D. 
University Professor of Economics  
oroark@rmu.edu
412-397-6386 
4-Year Course Plan
Practicum Information

All traditional undergraduate students majoring in the social sciences must complete a practicum their senior year. This involves 120 hours of documented experience at an internship related to the student's field that has been pre-approved by the student's faculty mentor and the department head.

Participation in professional activities allows students to experience the work environment in their chosen field, make informed career choices, and enhance their employment credentials. These experiences reinforce the connection between professional and liberal learning through the application of classroom theories to actual occupational problems. 

Completing the practicum involves keeping a journal with daily entries and weekly reflections and a timesheet signed by the supervisor and writing a 12-page paper comparing and contrasting their experiences in the practicum with the theories and information presented in the social sciences coursework which was completed at RMU. It should also explain why the site was selected for the practicum and give any recommendations for future social sciences students about the practicum experience.

More details are available here.
Sample Courses:
These are some of the classes for students in this academic program:
Economics of Entrepreneurship
Principles of Macroeconomics
Behavioral Economics
Economics, Political Science
Communication Skills, Economics, Humanities, History, Sciences, etc.
Top Employers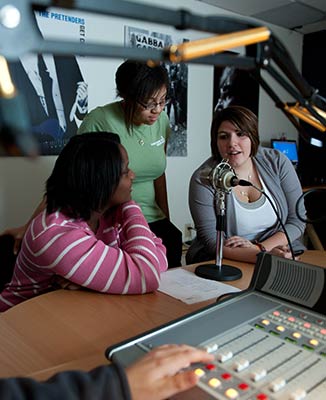 School of Informatics, Humanities and Social Sciences
Focus on delivering information in a way that makes an impact. Create images that capture attention, compose words that inspire, and design technology that changes how we live.
Visit School Site