History B.A.
Apply Today
The History program at Robert Morris University offers an exciting major that brings together all the key aspects of the social sciences through the study of the past. Working closely with award-winning faculty, history majors learn to engage a complex and diverse understanding of the past while developing applicable real-world skills in data and evidence collection, deductive reasoning, and qualitative analysis. These skills enable graduates to think critically about past events and how they relate to present circumstances, preparing them for careers in history, law, teaching, museum curation, and archival work, as well a diverse array of fields that emphasize project management, global citizenship, and effective communication of complex issues to a broad audience. The curriculum is both challenging and flexible, allowing students to shape their education around particular areas of interest while providing ample opportunities for students to pursue minors, double-majors, or the Early Law School admission program. Numerous opportunities also exist for engaged learning through the Robert Morris Oral History Center, internships, history study-tours, and the undergraduate history club.
The Department Head's Welcome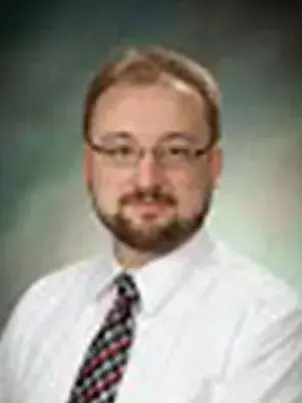 Welcome to the website for the Social Sciences Department History Program!  I am Soren Fanning, and I am very proud to be the Interim Department Head.  We have an outstanding faculty, who regularly publish scholarly works and are committed to student learning.  Our professors work with every student each semester to provide academic advisement, helping students to choose elective courses, clarify career goals, and participate in student engagement opportunities.
Why History Matters
4-Year Course Plan

Scholarships, Professional Opportunities & Student Organizations

Donald R. Inman Endowed Scholarship for Historical Studies

The Donald R. Inman Endowed Scholarship for Historical Studies is awarded to a student from Beaver County pursuing a major or minor in History. The scholarship award is a minimum of $1,000 per year and is renewable.

The History Club offers RMU students fun and educational opportunities to experience history beyond the classroom. Each spring the club sponsors its annual trip, allowing members to gain a first person perspective into history by walking the ground where key events occurred, viewing and interpreting historical artifacts, and interacting with public history professionals at historical sites, museums, battlefields, and other organizations. The History Club meets monthly and is open to any Robert Morris University student interested in history. All majors are welcome. In addition to the annual spring trip, club activities include discussion and debate of historic topics, day trips to local historic sites, social functions, fundraisers, and sponsorship of historic activities on campus, including the History Film Series.

History Practicum

History majors complete a practicum their senior year. This involves 120 hours of documented experience at an internship related to the student's field that has been pre-approved by the student's faculty mentor and the department head.  Participation in professional activities allows students to experience the work environment in their chosen field, make informed career choices, and enhance their employment credentials.  History students have completed practicums at many important local and national historical institutions, including the Smithsonian Air and Space Museum, the Senator John Heinz Regional History Center, Valley Forge, the Fort Pitt Museum, and Soldiers' and Sailors' Memorial Hall and Museum.

Centers and Special Programs

Oral History Center

The Oral History Center is a project of the History faculty in the Social Sciences Department at Robert Morris University.  Growing out of a joint effort between Robert Morris and Moon Township to get a local neighborhood included on the National Register of Historic Places, the Oral History Center facilitates research into recent American history, allows students to get involved in oral interviews, and serves as a repository of archival materials.

History Study Tours

History study tours offer RMU students an opportunity for engaged learning through visitation to historical sites, museums, battlefields, and other organizations both in the United States and abroad. By participating in history study tours, our students gain first person perspective into history by walking the ground where key events occurred, viewing and interpreting historical artifacts, and interacting with public history professionals to comprehend how our history is presented to the general public.

Study tours are approximately a week-long and occur in the spring semester during Spring Break or during the week immediately following commencement. Course work occurs during the semester to provide students with an overview of the history they then experience on the trip. An additional charge for bus travel, housing, guided tours, etc. is assessed for students who sign up for the class. Past study tours have focused on Colonial and Revolutionary America, the Civil War, and ancient Rome.

Meet the Faculty

News and Events

Meet Our Alumni

Gabe Daschilles, Project Manager, Fiserv:

"By learning and being able to analyze and identify the problems of the past, you are able to identify and analyze the problems of the present.  This ability leads to success in everyday life and work."

Jaclyn Aldworth, Director of Recruitment, Drexel University School of Education:

"The Social Sciences program at Robert Morris University indisputably helped lay the foundation for me to build a successful academic experience and professional career.  As an undergraduate student, I thrived in the program's closely knit academic community, building strong relationships with other students and faculty mentors.  Those faculty mentors—of which there were many—consistently encouraged me to think critically, analytically, and creatively about my studies, transforming the study of history from simple review of primary sources and texts to a more broad evaluation and reflection of people and human interactions across the ages and their lasting impacts. I don't know where I would be without my experience at Robert Morris and I think about the lessons I learned there on a daily basis."

Alison Ruckert, MLS, Information Resources Supervisor/Manager, Penn State Law School:

"When I decided to graduate with a Social Sciences degree and apply to graduate school for library science, the support I received was incredible.  Not only did my professors write letters of recommendation and help make sure my classes and credits were in order to graduate, but also made arrangements for me to complete my practicum in the library on campus.  This helped me gain valuable experience and lay solid groundwork for my graduate education and career."

Jordan Reddinger, Graduate Research Assistant, Kent State University, Class of 2020:

"After graduating from Robert Morris University in 2020, I began my Masters Degree as a graduate assistant with the Department of History at Kent State University. In my first year of graduate school, I received the Outstanding Graduate Assistant Award and was offered a research assistantship for a project studying KSU's Liquid Crystal Institute. I am currently co-authoring an article on the findings of that project. Research practices and writing skills gained in my time at RMU also gave me a head start on my Master's thesis, and multiple undergraduate presentations gave me the experience to both apply and present at graduate level conferences like the HATH Research Conference hosted by Youngstown State University where I presented on a panel titled "Women Belong Everywhere Where History is Being Made." I look forward to where the next year of graduate school will take me and am confident that my time at RMU has prepared me well for whatever comes next."

 

Advisory Board

David Abbate, Homeland Security Investigations, Assistant Special Agent in Charge

Brian Ashton, UPMC, Interface Analyst-Senior, CRENER and EPIC Interfaces

Lawrence Barger, CliftonLarsonAllen (CLA), Principal, Manufacturing and Distribution

Thomas Boss, Webco International, Senior Commercial Analyst

Joshua Caskey, Amazon Logistics, Operations Manager, Delivery Operations

Nicholas Martini, Stowe Township, Township Manger

Dennis Logan, Allegheny County District Attorney, Chief of Investigation

Shawn P. Reed, Coraopolis, Mayor

Devlin Robinson, Pennsylvania Senate, Senator

Soo Song, United States Attorney's Office/Western District of Pennsylvania, Head of National Security, Assistant U.S. Attorney

Benjamin Stahl, Veteran's Leadership Program, Chief Executive Officer

Daniel Taylor, African American Chamber of Commerce of Western Pennsylvania, Executive Vice President

Contact

Soren I. Fanning, Ph.D.
Interim Department Head, Social Sciences
Associate Professor of History
World history, Russian history, geography, national identity
fanning@rmu.edu
412-397-5403 phone

John M. McCarthy, Ph.D. 
Professor of History 
mccarthy@rmu.edu
412-397-5412
Sample Courses:
These are some of the classes for students in this academic program:
History of Urban America
American Revolution
Rome: Republic & Empire
History, Political Science
Communication Skills, Economics, Humanities, History, Sciences, etc.
Top Employers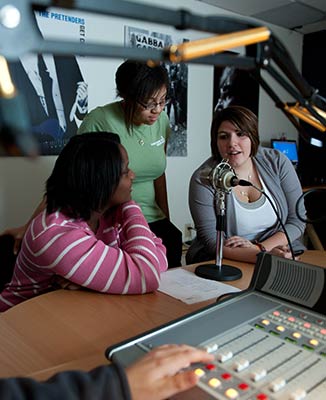 School of Informatics, Humanities and Social Sciences
Focus on delivering information in a way that makes an impact. Create images that capture attention, compose words that inspire, and design technology that changes how we live.
Visit School Site