Political Science B.A.
Apply Today
A political science education for everyone.
Program Information
The Political Science program at Robert Morris University takes pride in our award-winning faculty, curriculum, and student engagement. Students learn about American politics, law, international affairs, and Pennsylvania politics and government. The curriculum is flexible, allowing for the opportunity to minor in International Studies, Legal Studies, Economics, History, Criminal Justice, or another field. Through a partnership with The Washington Center, students can spend a semester living and working on Capitol Hill. Study abroad opportunities include semester abroad programs and shorter faculty-led trips, including the possibility of interning abroad. Capstone experiences include a multi-semester research project and a practicum. Our students have won Gilman Fellowships and Finegan Fellowships, studied abroad and in Washington, D.C., interned in local, state, and national politics, and have gone on to graduate school, law school, and positions in state and local politics and government. For students interested in law school, the Early Law Admission Program is an option.
Social Sciences Department
The social sciences prepare students for careers across a broad range, and build transferable skills that will serve them throughout their lives. Our majors include undergraduate degrees in Criminal Justice, Economics, History and Political Science, and a graduate degree in Cyber Investigations and Intelligence. We provide all of our students with opportunities to engage in out-of-the-classroom activities in preparation for their professional careers.  Each of our programs prepares students for the growing demand for skilled professionals in both the public and private sectors.
The Department Head's Welcome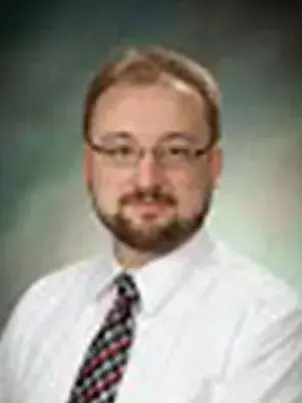 Welcome to the website for the Social Sciences Department! We have an outstanding faculty, who regularly publish scholarly works and are committed to student learning.  Our professors work with every student each semester to provide academic advisement, helping students to choose elective courses, clarify career goals, and participate in student engagement opportunities.
Degree Requirements and Courses

This study plan below is for guidance only. Always review your individual check sheet for your degree requirements. 

MAJOR  - 45 CREDITS REQUIRED

(minimum grade of "C" must be earned for each course)

RESTRICTED ELECTIVES*  - 12 CREDITS REQUIRED*

Restricted Elective - 3
Restricted Elective - 3
Restricted Elective - 3
Restricted Elective - 3

OPEN ELECTIVES  - 12 CREDITS REQUIRED

Open Elective 2 - 3
Open Elective 3 - 3
Open Elective 4 - 3
Open Elective 5 - 3
Open Elective 6 - 3
Open Elective 7 - 3
Open Elective 8 - 3

RMU CORE COURSES  - 39 CREDITS REQUIRED

HIST1100 U.S. History I - 3
MATH1050 or MATH1010 or MATH1020; Math Reasoning & Application; or College Mathematics; or Pre-Calculus - 3
PSYC1010 General Psychology - 3
ECON1020 Macroeconomics -3
HUMA1010 Humanities: Art and Music - 3
INFS1020 Fundamentals of Information Technology - 3
Natural Science Elective - 3
ENGL Literature Elective - 3

*Select from: POLS2020 Criminal Law and Evidence; POLS3030 The American Presidency; POLS3040 American Foreign Policy; POLS3050 American Political Parties/Elections; POLS3060 Civil Rights and Civil Liberties; HIST3500 History of Urban America; or 3000-4000-level Political Science or History course, as approved by the department

Student Organizations

Pi Gamma Mu - Pi Gamma Mu is the oldest and preeminent interdisciplinary social science honor society.  Its mission is to encourage and promote excellence in the Social Sciences and to uphold and nurture scholarship, leadership, and service.
Political Science Club - The political science club invites students of all backgrounds and majors. The club focuses on intelligent conversations around contemporary politics. The club often sponsors speakers and campus wide debates.

Scholarships, Professional Opportunities

Social Sciences Endowed Scholarship
The department awards an endowed scholarship to an outstanding junior majoring in one of our programs.  The scholarship applies to tuition in their senior year.

Internships at The Washington Center

Practicum Locations

Congressional Office of Representative Glenn Thompson
Congressional Office of Representative Guy Reschenthaler
Coraopolis Community Development Corporation
DC Bar Foundation
Law Office of Edgar Snyder & Associates
Law Office of Jason Plakosh
Municipality of Monroeville
Office of the Honorable Judge Daniel D. Regan, Allegheny County Court of Common Pleas
Office of Pennsylvania Representative Jim Marshall
Republican Committee of Allegheny County
State Representative Chris Sainato
Three Rivers Battalion Army Reserve Officers' Training Corps

Meet the Faculty
News and Events

Meet Our Alumni

Ashleigh Presnar

Field Representative for US Rep. John Joyce

"Robert Morris provided me with world class education and unique opportunities that have helped me grow as a
student and professional. The dedication from the Political Science staff was unmatched and they continue to be a motivating factor in my professional career. During my time at RMU, I was able to travel to Poland and interned in Senator Ted Cruz's Washington, DC office. The knowledge and experience Robert Morris University offered me allowed me to join the workforce prepared and ready to succeed."

Advisory Board

David Abbate, Homeland Security Investigations, Assistant Special Agent in Charge
Brian Ashton, UPMC, Interface Analyst-Senior, CRENER and EPIC Interfaces
Lawrence Barger, CliftonLarsonAllen (CLA), Principal, Manufacturing and Distribution
Thomas Boss, Webco International, Senior Commercial Analyst
Joshua Caskey, Amazon Logistics, Operations Manager, Delivery Operations
Nicholas Martini, Stowe Township, Township Manger
Dennis Logan, Allegheny County District Attorney, Chief of Investigation
Shawn P. Reed, Coraopolis, Mayor
Devlin Robinson, Pennsylvania Senate, Senator
Soo Song, United States Attorney's Office/Western District of Pennsylvania, Head of National Security, Assistant U.S. Attorney
Benjamin Stahl, Veteran's Leadership Program, Chief Executive Officer
Daniel Taylor, African American Chamber of Commerce of Western Pennsylvania, Executive Vice President

Contact

Contact Information

Soren I. Fanning, Ph.D.
Interim Department Head, Social Sciences
Associate Professor of History
World history, Russian history, geography, national identity
fanning@rmu.edu
412-397-5403

Justin P. DePlato, Ph.D. 
Assistant Professor of Political Science
deplato@rmu.edu
412-397-5912 
Sample Courses:
These are some of the classes for students in this academic program:
International Relations
American Foreign Policy
American Political Parties & Elections
Communication Skills, Economics, Humanities, History, Sciences, etc.
Top Employers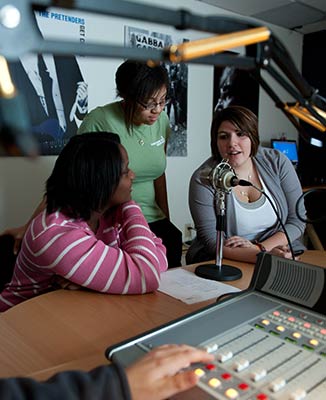 School of Informatics, Humanities and Social Sciences
Focus on delivering information in a way that makes an impact. Create images that capture attention, compose words that inspire, and design technology that changes how we live.
Visit School Site