Social Science B.A. (Social Studies Education)
Apply Today
The B.A. in Social Science with a concentration in Social Studies Education prepares students for rewarding middle school or high school teaching positions in social studies. The program develops graduates committed to effective instruction that supports the intellectual, social, and personal development of all learners. A final component of the program is a student teaching internship. Graduates of the program are qualified to apply for state certification to teach social studies in grades 7-12 in Pennsylvania.

Contact Information
Soren I. Fanning, Ph.D. 
Coordinator, Secondary Social Studies Education 
fanning@rmu.edu
412-397-5403 
Kathryn Dennick-Brecht, Ed.D.
Department Head, Social Sciences
brecht@rmu.edu
412-397-5419 4-Year Course Plan
Freshman Year, Fall

CSEN1010 Reading And Writing Strategies OR
CSCM2050 Intercultural Communications
ECON1020 Principles of Macroeconomics
GEOL1130 Landforms of the World
HIST1100 U.S. History I 
MATH1050 Math Reasoning/Applications 
FYSP1000 First Year Experience (1 cr.)

Freshman Year, Spring

CSEN1020 Argument And Research
ELIT1040  Reading Lit: Coming Of Age
HIST1200 U.S. History II 
PSYC1010 General Psychology
MATH2010 Fundamental Concepts of Math

Sophomore Year, Fall

CSCM1030 Public Speaking and Persuasion
CSCM2040 Professional Communications
EDUC2000 Schools And Society
HIST1700 World Civilizations I
POLS1020 American National Government

Sophomore Year, Spring

ECON1030 Principles of Microeconomics
EDUC2200 Technology For Teachers
GEOG1020 World Geography
HIST1800  World Civilizations II
EDUC2100 Ed. Psychology/Class. Management

Junior Year, Fall

EDUC3400 Curriculum Design 
SOCI1010 Principles of Sociology
HIST3400 Pennsylvania History 
HUMA1010 Humanities: Art And Music 
POLS1030 Comp./Contemporary Political Systems 
Elective Recommended

Junior Year, Spring

ANTH1020 Cultural Anthropology
EDUC 3600 Educational Assessment
SPED3010 Intro to Special Education PreK-12
HIST3700 Developing World
PSYC3530 Adolescent Development
OPEN ELECTIVE

Senior Year, Fall

EDUC3165 Teaching English Language Learners
SPED3020 Teaching in Inclusive PreK-12 Class
EDUC4150 Content Specific Pedagogy (with Co-requisite EDUC0450 - 0 credits)
POLS1040 International Relations
SOSC4800 Senior Thesis
Elective Recommended

Senior Year, Spring

EDUC4200 Student Teaching Seminar (3 cr.)
EDUC4550 Student Teaching Internship: Social Studies (9 cr.)
Sample Courses:
These are some of the classes for students in this academic program:
World Geography
Schools and Society
American National Government
English Lit, Education, Special Education
Communication Skills, Economics, Humanities, History, Sciences, etc.
Top Employers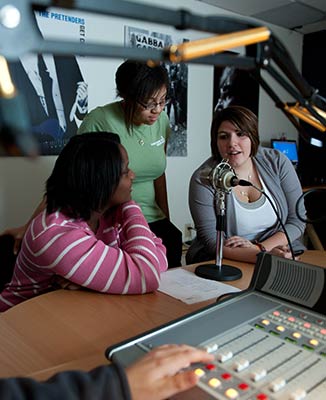 School of Informatics, Humanities and Social Sciences
Focus on delivering information in a way that makes an impact. Create images that capture attention, compose words that inspire, and design technology that changes how we live.
Visit School Site