Apply Today
The B.A. in English with a concentration in Writing focuses on various aspects of professional and creative writing and is suited for students who seek a career based in writing, whether as a professional writer in industry, a social media writer, or a creative writer.
Graduates go on to work in advertising, public relations, writing and editing, and other fields. Jobs include writer, editor, teacher, public relations coordinator, and communications specialist.
Interested students in this course of study may be eligible for the Early Law School Admission Program.
Contact Information
Anthony Moretti
Department Head
moretti@rmu.edu
412-397-6467
Wheatley Center 215
Sample Courses:
These are some of the classes for students in this academic program:
Writing for the Media
Dramatic Writing
Technical Writing
English, Philosophy, English Lit
Communication Skills, Economics, Humanities, History, Sciences, etc.
Top Employers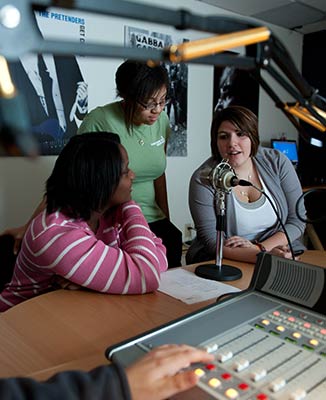 School of Communications and Information Systems
Focus on delivering information in a way that makes an impact. Create images that capture attention, compose words that inspire, and design technology that changes how we live.
Visit School Site