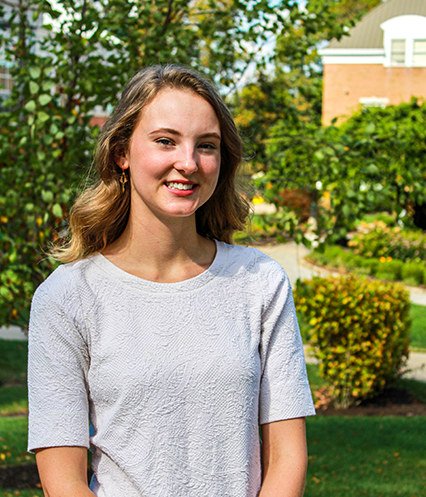 "It is absolutely incredible to be a junior and already know I have an exceptional job waiting for me with a government agency upon graduation."
Katrina received a SMART Scholarship from the U.S. Department of Defense (Science, Mathematics and Research for Transformation). This program gives students pursuing a degree in Science, Technology, Engineering and Mathematics the opportunity to receive a scholarship that leads to a guaranteed civilian job with the Department of Defense.
Katrina heard about the program from a friend, and worked with RMU's Office of Scholar Development to develop the best application possible.
In the summer of 2020, Katrina will intern at the National Geospatial-Intelligence Agency and work there full time after graduating in the spring of 2021, with both her bachelors and masters degrees.
"It is absolutely incredible to be a junior and already know I have an exceptional job waiting for me with a government agency upon graduation. I am excited to work in a world-class facility where I can make a real impact on our country."