Student Engagement Transcript
While students can learn a lot in lecture halls, an RMU education also includes learning and growing outside of the classroom. Those experiences often can be equally as important as time spent in class. That kind of engaged, experiential learning is documented and recognized at RMU with the Student Engagement Transcript.
The Student Engagement Transcript is an official university endorsement of leadership roles, community service hours, international study trips, internships, research projects, and more. It is supplied alongside the traditional academic transcript to prospective employers or graduate schools.
The Student Engagement Transcript documents engaged learning in six categories:
Leadership
Professional Experience
Service
Undergraduate Research
Arts, Culture, and Creativity
Global Experience
The Office of Engaged Learning and Community Involvement assists RMU students with planning their engaged learning experiences to make sure they provide maximum benefit, both for their time on campus and for their future career prospects.
For more information contact:
Donna Anderson
Senior Director
Office of Engaged Learning and Community Involvement
andersond@rmu.edu
412-397-6492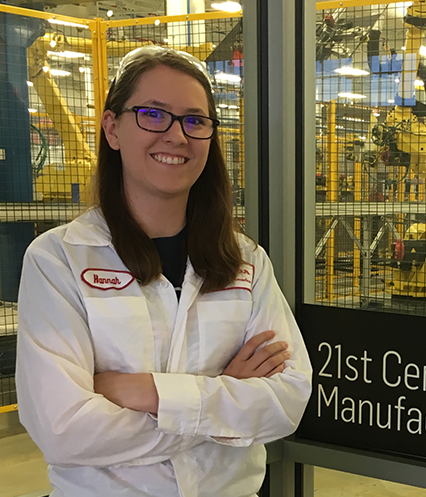 "The Student Engagement Transcript gives you the opportunity to get involved on campus, to make those connections and be able to network with different groups."
More Testimonials
"The school is full of wonderful people who saw potential in me and valued my dedication to education aspirations."
"I knew I had to choose a university with strong ties in the community in order to make it in this competitive industry. I took full advantage of what RMU offered and have never looked back."