RMU Center for Innovation and Outreach
Advisory Boards
Learn about the internal and external advisory boards for the RMU Center for Innovation and Outreach.
Internal Advisory Board External Advisory Board
Innovate, Collaborate, Create.
The RMU Center for Innovation and Outreach Center strives to increase awareness of RMU innovations in industry, academia, and the local community. We support community projects that focus on innovation and provide summer camps and workshops. We also contribute and support RMU Next which encompasses each of the university's four academic schools as well as cross-disciplinary academic programs such as the University Honors Program, the Massey Center for Innovation and Entrepreneurship, and numerous other university-based research and innovation initiatives.  
Innovation
IDEA Portal
A central location to collect, collaborate, and promote new ideas into reality.
RMU Next
Developing practical solutions to real-world problems.
Outreach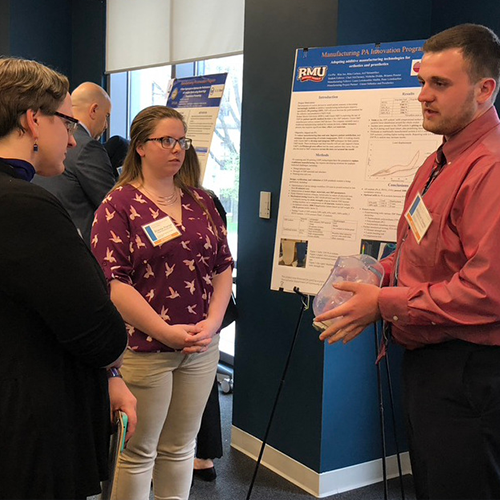 Academic Camp Event Signup
Check out the academic camps that RMU has to offer.
Faculty/Staff Event Request
Let us assist you in planning your next camp or workshop.
Recent News
View All News  Camp Events  K-12 Outreach Events  Join Our Mailing List
The Center for Outreach and Innovation Team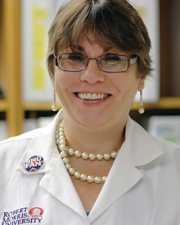 Maria Kalevitch
Associate Provost, Chief Innovation Officer
Dean of the School of Engineering, Mathematics and Science
kalevitch@rmu.edu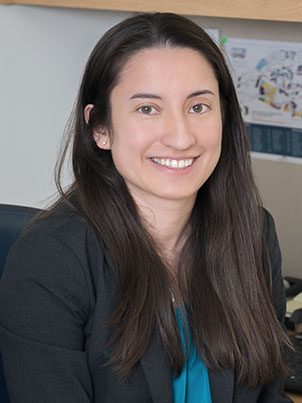 Rika Carlsen
Center Director
Associate Professor of Mechanical and Biomedical Engineering
carlsen@rmu.edu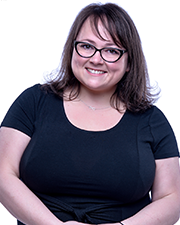 Sarah Rose
Center Manager
moores@rmu.edu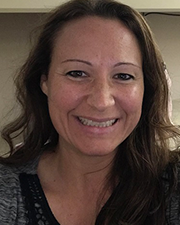 Sarah Durzo
Center Assistant Manager
durzo@rmu.edu