The RMU Center for Innovation and Outreach
Innovate, Collaborate, Create.
The RMU Center for Innovation and Outreach Center strives to increase awareness of RMU innovations in industry, academia, and the local community. We support community projects that focus on innovation and provide summer camps and workshops. We also contribute and support RMU Next which encompasses each of the university's four academic schools as well as cross-disciplinary academic programs such as the University Honors Program, the Massey Center for Innovation and Entrepreneurship, and numerous other university-based research and innovation initiatives.  
Innovation at RMU is a multi-faceted approach to continuous improvement starting with a newly developed Idea Portal. The Idea Portal is where we solicit input from the university community through an easy to use google form. We take those ideas and turn them into Ideation Sessions that involve faculty, staff, and students using design thinking. Those sessions create a plan to execute ideas by partnering with student design classes, senior capstone and on-campus organizations. This innovation cycle culminates in our ability to share progress through innovation fair and innovation display boards located in John Jay Center. Starting this year, we are also having an Innovation Speaker Series.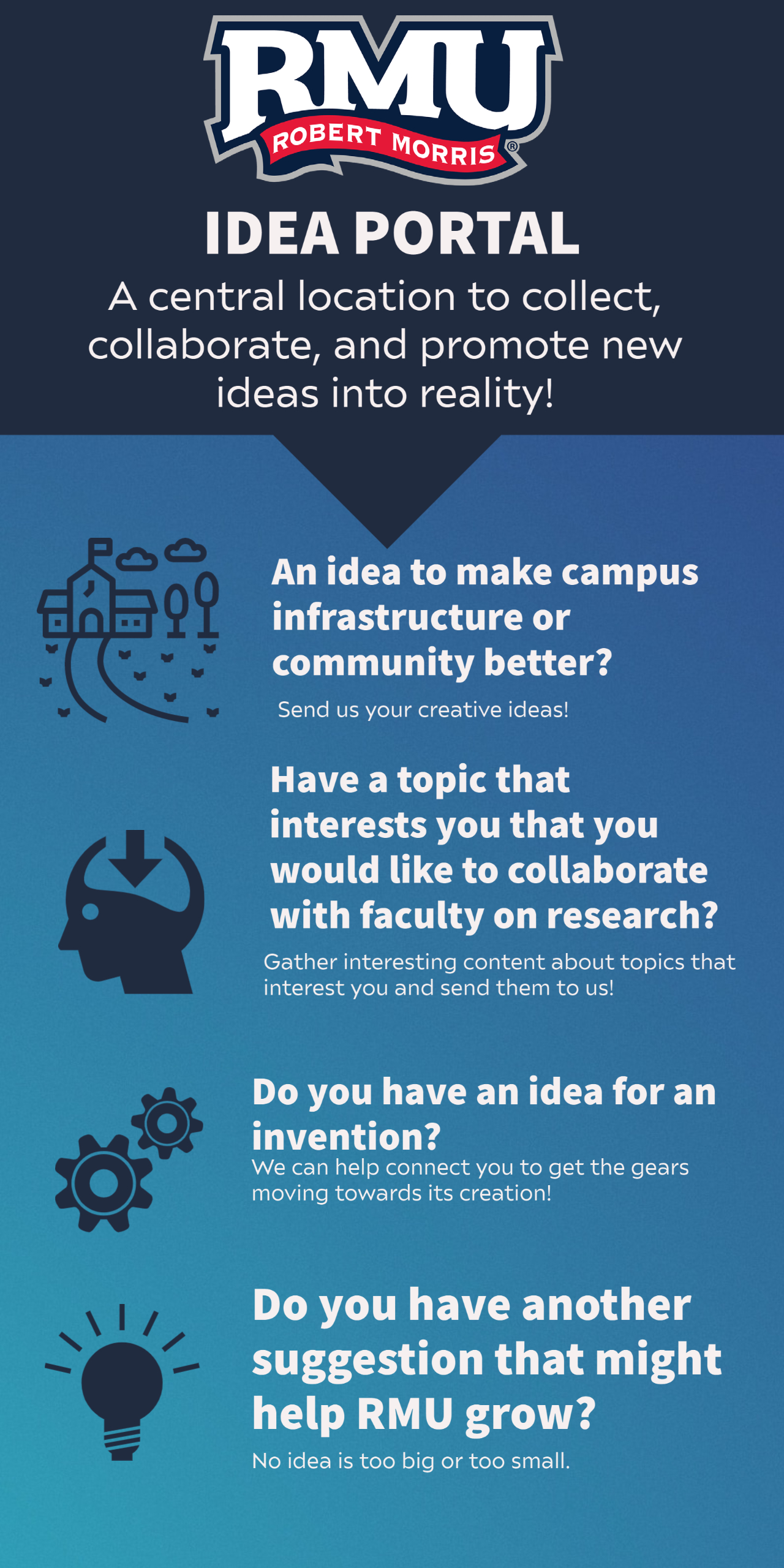 Applied Research: Building What's Next
The RMU Center for Innovation and Outreach is home to RMU Next, which provides opportunities for students, faculty, and staff to develop practical solutions to real-world problems -- as well as innovative practices that enhance the university's mission to be the gateway to great careers and great lives. RMU Next also provides solutions to challenges facing the Pittsburgh region, such as workforce shortages and the skills gap.
Industry Collaboration
RMU works directly with manufacturers, entertainment companies, health care organizations, professional services firms, and everything in between to develop new products, improve business processes, and resolve strategic challenges. Businesses can partner directly with faculty and students, through class projects or on a consultative basis. 
Featured Project:
RMU engineering faculty and students teamed with Union Orthotics to develop additive manufacturing techniques for custom prosthetics and orthotics. The RMU team created a workflow that allowed a technician to convert a 3D scan of a limb to a 3D computational model in less than 30 minutes, and to dramatically reduce printing time. The 3D printed sockets were found to be equivalent in strength to traditionally manufactured sockets. 
Community Outreach
RMU partners with K-12 schools and community organizations to educate them on career options in a variety of disciplines, and deepen their understanding of subjects that include science, data analytics, computer and information systems, health care, cyber security, mathematics, engineering, and business. The university offers a range of programs, from weekend workshops and seminars, summer camps, and virtual events, and we also partner with organizations that include the Carnegie Science Center. 
Featured Event:
RMU hosted the 2020 BotsIQ preliminary competition, which featured 22 high school robotics teams. BotsIQ is a combat robotics program that teaches students manufacturing techniques and other skills they will need for rewarding careers in science, technology, mathematics, and engineering careers. 
Recent News
The Center for Outreach and Innovation Center Team
Sign up for our mailing list E-Request form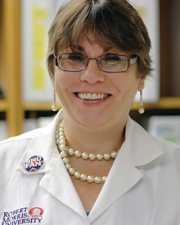 Maria Kalevitch
Associate Provost, Innovation and Academic Outreach
Dean of the School of Engineering, Mathematics and Science
kalevitch@rmu.edu
Arif Sirinterlikci
Senior Director
University Professor of Industrial and Manufacturing Engineering
sirinterlikci@rmu.edu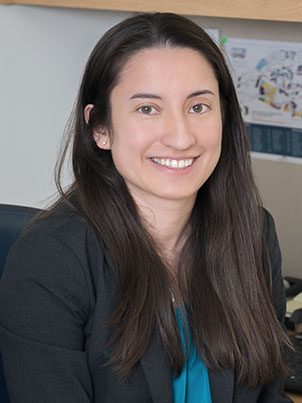 Rika Carlsen
Director of Innovation
Associate Professor of Mechanical and Biomedical Engineering
carlsen@rmu.edu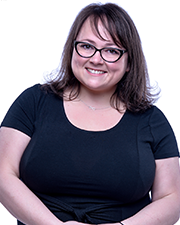 Sarah Moore
K-12 Outreach Manager
moores@rmu.edu