Defense Acquisition University Agreement

DAU and Robert Morris University have signed a memorandum of understanding recognizing DAU certificates or coursework as credit towards the following RMU degree programs.
For graduate degree programs, only certificates or certificate courses that require an undergraduate degree will be considered for credit. For a complete list of degrees and courses, click here.
Learn more about RMU Online.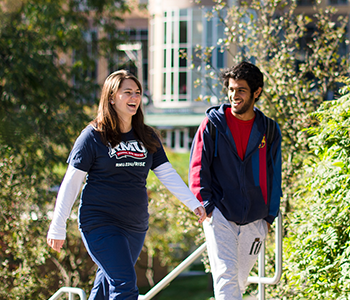 Up to 18 credits towards B.S. degree programs in Computer Information Systems, Cybersecurity, or Data Analytics
Up to 6 credits towards M.S. programs in Data Analytics or Healthcare Analytics
Up to 6 credits towards an M.B.A.
Up to 6 credits towards the M.S. in Engineering Management
Robert Morris University participates in the Yellow Ribbon Program for veterans that have been awarded 100% benefits for their Post-9/11 veterans education benefits, ensuring that they are also able to obtain an education from a private university. The program is unrestricted by number of veterans or dollars contributed. For those veterans that have less than 100% Post-9/11 benefits, RMU's Military Service Award helps close the financial gap. 
Contact Us
David Ausman
Director, Center for Veterans and Military Families
ausman@rmu.edu
412-397-5424
Christie McFadden
Benefits Specialist
mcfaddenc@rmu.edu
412.397.5435