Office of the President
Dr. Chris Howard
Dr. Howard is a distinguished graduate of the U.S. Air Force Academy, where he earned a B.S. in political science in 1991. A Rhodes Scholar, he earned his doctorate in politics at the University of Oxford and an M.B.A. with distinction from the Harvard Business School, and in 2018 received the school's Alumni Achievement Award. Dr. Howard earned a Bronze Star for service in Afghanistan, and also served with the elite Joint Special Operations Command and as the Reserve Air Attaché to Liberia.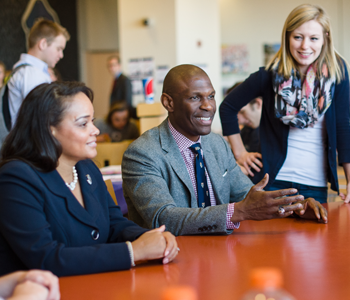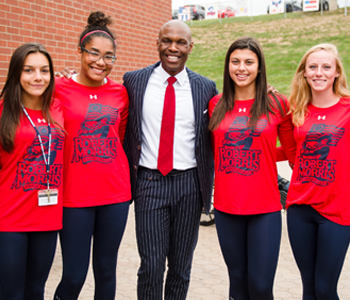 Dr. Howard won the Campbell Trophy, the nation's highest academic award for a senior college football player. He also is a member of the Knight Commission on Intercollegiate Athletics and a former member of the College Football Playoff Selection Committee
Prior to his appointment as president of RMU, Dr. Howard for six years was the president of Hampden-Sydney College, near Richmond, Va. During Dr. Howard's tenure as president, enrollment, retention, and alumni giving increased. Previously he served as vice president for leadership and strategic initiatives at the University of Oklahoma, where he also served as the director of the Honors College Leadership Center and a President's Associates Presidential Professor.