Office of the President
Dr. Michelle Patrick is the interim president of Robert Morris University.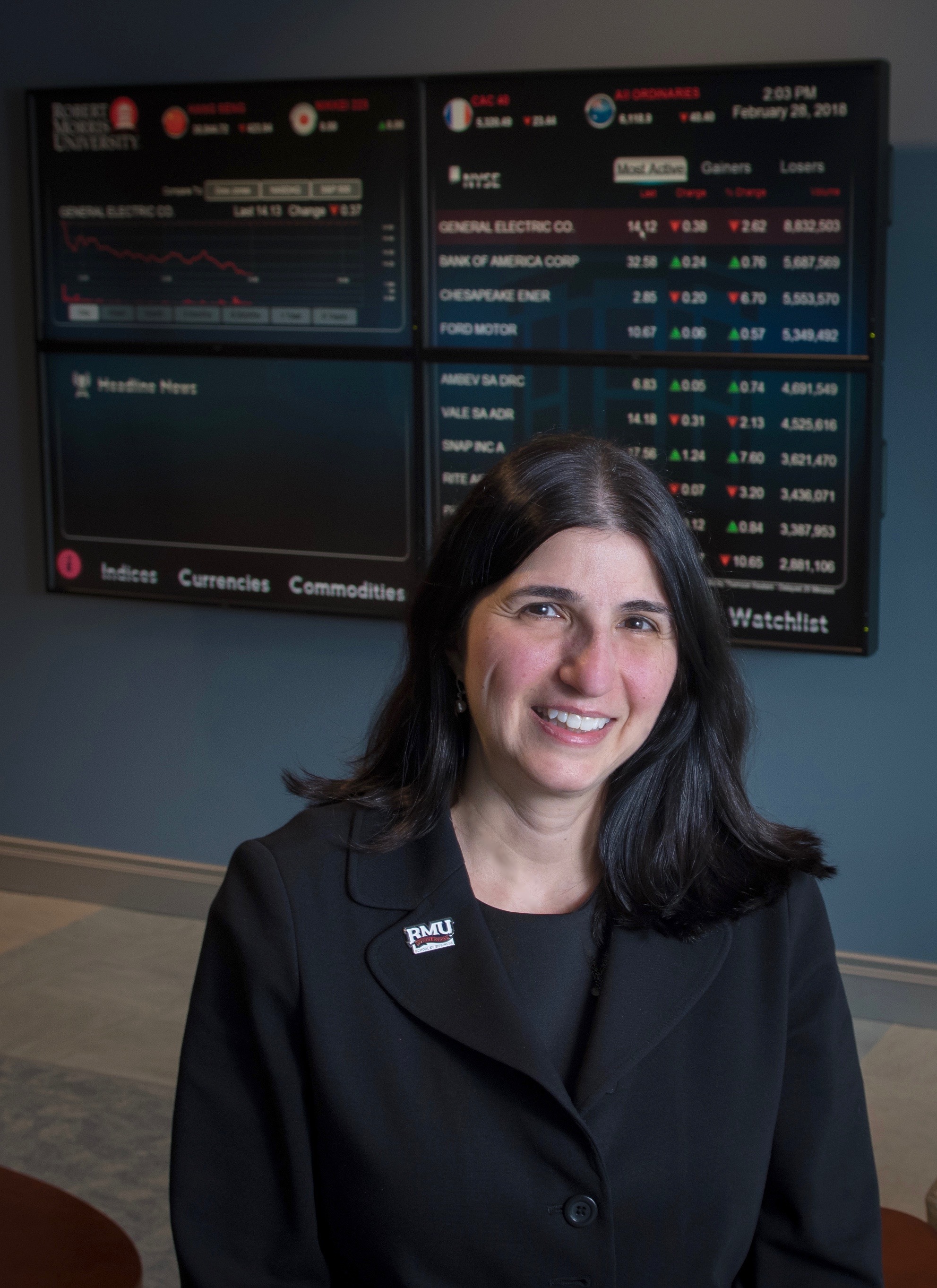 Patrick has led the RMU School of Business since 2016, and the culture of change and innovation that she has sparked there is typified by the transformation of the MBA program, which was recently ranked No. 15 in the nation among online MBA programs by Fortune Magazine.
Under Patrick's leadership, the school achieved reaffirmation of its prestigious AACSB accreditation; developed innovative new certificate and degree programs; launched the Center for Sales Excellence and the Rockwell Fellowship in Entrepreneurship and Innovation; and re-established the Massey Center for Entrepreneurship and Innovation. Each of these initiatives provides students with valuable real-world experiences and have strengthened RMU's ties to the regional business community.
Prior to joining RMU, Dr. Patrick served as dean of the College of Business and Public Management at West Chester University of Pennsylvania. Patrick was a key figure in a $35 million capital campaign to fund a new academic building for the business college. She also oversaw a recent redesign of West Chester's online M.B.A. program, which resulted in it being ranked by U.S. News and World Report for the first time.
Before joining West Chester's marketing faculty in 2003, she was a member of the marketing faculty at the University of North Carolina at Asheville beginning in 1995. Patrick has a B.S. and M.B.A. in marketing, both from Youngstown State University, and a Ph.D. in marketing from Kent State University. She has been published widely on the topic in scholarly literature. Patrick and her husband, Ron, live in Sewickley.