32nd Annual Teaching Economics Conference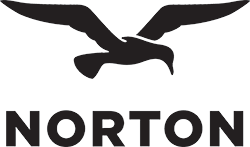 Sponsored by Robert Morris University and W. W. Norton
Friday, February 26
Virtual Format via Google Meet
The oldest teaching economics conference in the nation, the Robert Morris University Teaching Conference addresses the interests of teachers of economics at all levels. Plenary presentations in the past have included Stanley Brue, James Buchanan, David Colander, Susan Feiner, Robert Frank, Denise Hazlett, Campbell R. McConnell, Michael Salemi, Phillip Saunders, Bradley Schiller, John Siegfried, William Walstad, and Michael Watts.
Participant presentations and panels complement the plenary speakers. Proposals for presentations and panels are due January 31, 2021.  Register early for a reduced fee by February 19, 2021.
Confirmed speakers for the conference include: 
Chad Jones, the STANCO 25 Professor of Economics at Stanford University and author of Macroeconomics
G. Dirk Mateer from the University of Texas at Austin and the author of the best-selling Principles of Economics
Dee Mecham, the Downing Family Endowed Chair in Economics at The Bishop's School in LaJolla, California, and a member of the AP reader's leadership team
To view the schedule for this year's conference, click here.
To view the program for this year's conference, click here.
Prior Conference Attendees:
The conference for economics educators.
Extremely useful and collaborative.
Fun, informative, and applicable.
Subscribe for Conference Updates:
For More Information, Contact:
Nicole Hitt
Conference Secretary 
hitt@rmu.edu
412-397-6470
Min Lu
Professor of Economics 
lu@rmu.edu
412-397-5460