34th Annual Teaching Economics Conference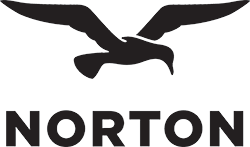 Sponsored by Robert Morris University and W. W. Norton
Friday, February 24, 2023
Virtual format via Google Meet
The oldest teaching economics conference in the nation, the Robert Morris University Teaching Conference addresses the interests of teachers of economics at all levels. Last year's speakers were Lee Coppock co-author of Principles of Economics and Charlie Wheelen author of Naked Statistics, Naked Economics and former correspondent for the Economist.
Registration Form  Proposal Form
Proposals for presentations and panels are due February 5, 2023.  Register early for a reduced fee by February 17, 2023.
To view the schedule for this year's conference, click here.
To view the program for this year's conference, click here.
Prior Conference Attendees:
The conference for economics educators.
Extremely useful and collaborative.
Fun, informative, and applicable.
Subscribe for Conference Updates:
For More Information, Contact:
Morgan Zelkovic
Conference Secretary
zelkovic@rmu.edu
412-397-5254
Min Lu
Professor of Economics 
lu@rmu.edu
412-397-5460