University History
Preparing Students for Success Since 1921.
Robert Morris University traces its history to 1921, when it opened its doors as the Pittsburgh School of Accountancy. In 1935 the school took the name of Robert Morris, the Founding Father and Pennsylvanian known as the "Financier of the American Revolution."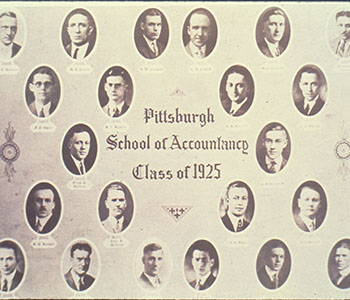 1921
The first class of 26 students enrolls in the new Pittsburgh School of Accountancy. Founder Andrew Blass models the school on the Pace Institute in Washington, D.C., where he had been dean.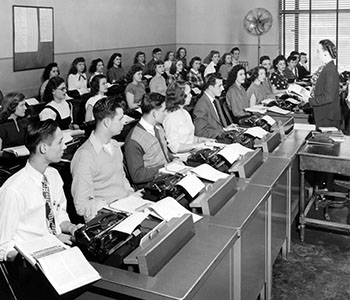 1935
The school changes its name to the Robert Morris School of Business in honor of the Founding Father from Pennsylvania, and adds an applied business and secretarial studies division.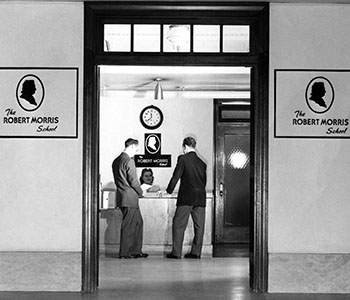 1942
The Robert Morris School moves to the William Penn Hotel to make room for its growing enrollment.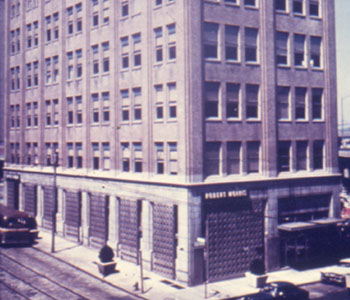 1959
The school purchases its own Downtown building at the intersection of Fifth and Sixth avenues.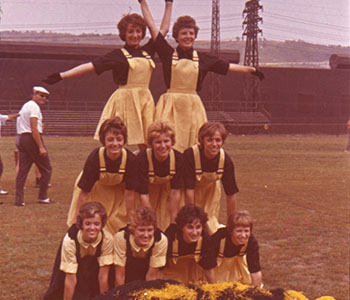 1961
Robert Morris students form the NFL's first cheerleading squad, the "Steelerettes." They cheer the Black and Gold throughout the '60s, until the team moves to Three Rivers Stadium.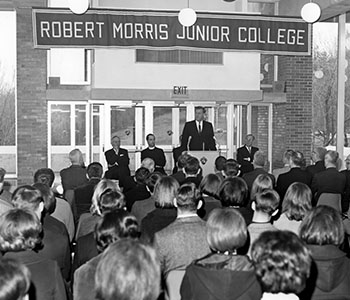 1962
The school becomes Robert Morris Junior College, changing from a for-profit business school to a nonprofit educational institution.
1963
First classes begin at a new residential campus in Moon Township after the college purchases Pine Hill Manor, a 230-acre summer estate, from Oliver Kaufmann, a philanthropist and executive of the Pittsburgh department store.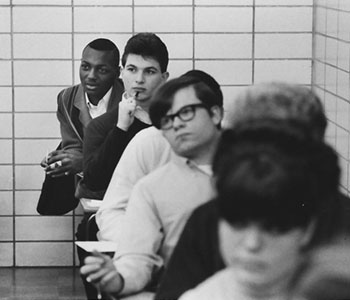 1969
Now Robert Morris College, the school begins offering four-year bachelor's degrees in business administration.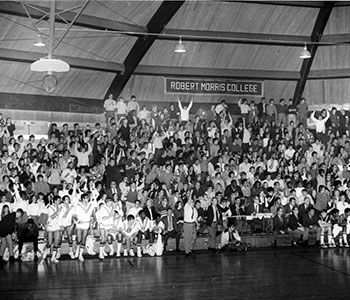 1976
The Colonials men's basketball team moves up to NCAA Division I after a string of winning seasons versus two-year colleges.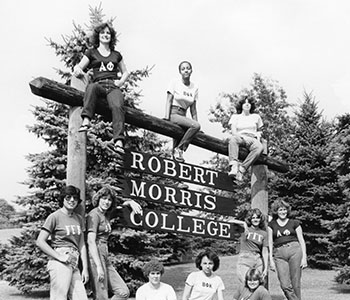 1978
First graduate students are admitted for master's degree programs in business administration, taxation, and business teacher education.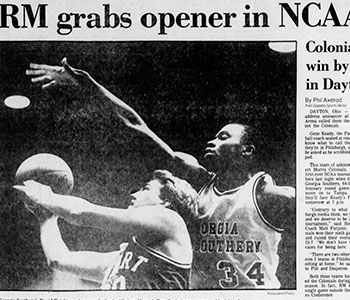 1983
A year after its first trip to March Madness, "Bobby Mo" returns and beats Georgia Southern 64-54 in the opening round of the NCAA Tournament.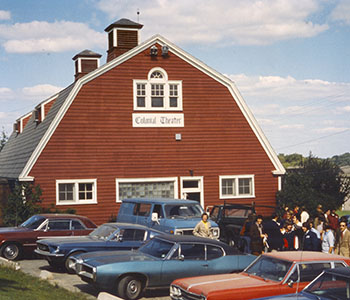 1986
Fire destroys the Barn, the longtime home of Colonial Theatre. An Alumni Commons is built in its place, while Colonial Theatre moves to Massey Hall.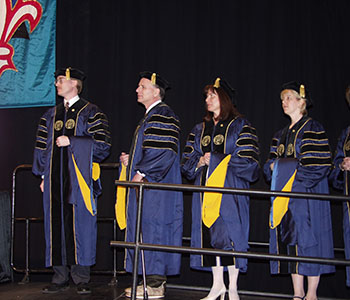 1999
First doctoral program is offered with the D.Sc. in Information Systems and Communications.
2002
Robert Morris University takes its current name, recognizing its status as an institution of higher learning with multiple schools and degree offerings.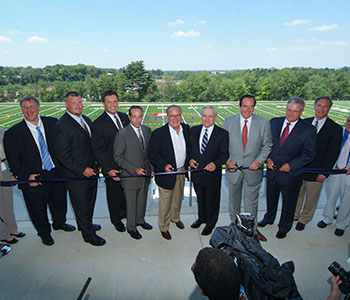 2005
The Colonials football program, holders of two national mid-major titles, moves from Moon Area High School field to the new Joe Walton Stadium.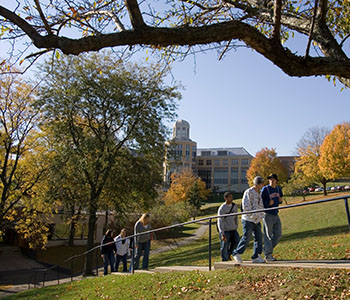 2010
RMU sells its Downtown building and moves all academic programs to the Moon Township campus.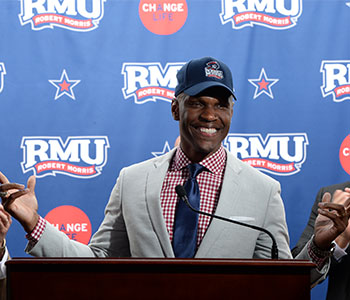 2015
Chris Howard is named the eighth president of Robert Morris University.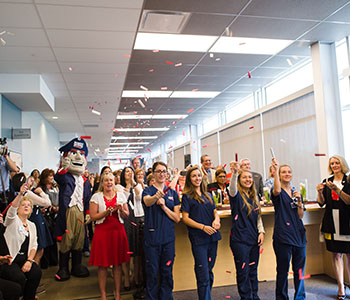 2016
The opening of Scaife Hall for the School of Nursing and Health Sciences marks the third new academic building constructed on campus in five years.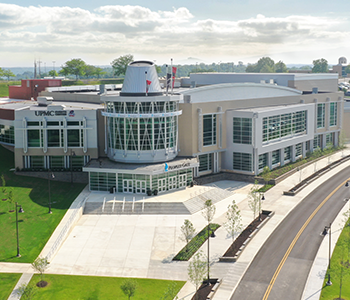 2019
The university opens the UPMC Events Center and Peoples Court for Colonials basketball and volleyball, plus space for conventions, concerts, and other events.