Center for Innovative Teaching
The Center for Innovative Teaching (CIT) is a faculty driven program designed to promote faculty growth in their teaching.
The CIT provides resources for faculty to explore a variety of pedagogical and research based opportunities to help students achieve their goals at Robert Morris University.
Resources for Online/Alternative Delivery Methods
Richard G. Fuller, D.Ed.
Director, Center for Innovative Teaching
412-397-6029
fuller@rmu.edu
 
Nicole Carlins
Instructional Designer and CIT Administration Coordinator
412-397-6208
carlinsn@rmu.edu
Alicia Cassels
Assistant Director & Instructional Designer
412-397-5221
cassels@rmu.edu
Shannon Konek
Instructional Designer
412-397-6305
konek@rmu.edu
Please feel free to contact any of us in the CIT for assistance.
The CIT focuses on the six key areas of practice that include:  
New Faculty Orientation and Support
Innovative Teaching and Technology, 
Culturally Responsive Practices and Peer Collaboration, 
Pedagogical Research and Effective Teaching, and 
Reflective Practice and Teaching Circles
Needs Assessment and Quality Assurance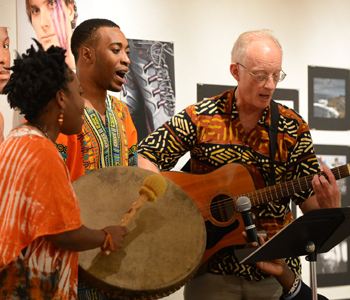 Additional CIT Information and Resources
CIT Structure

Director 

Oversees all activities and works with Operational Board and Advisory Board to plan and execute activities of the CIT. 
Manages budget and pedagogical research awards and professional development travel. 
Ensures outcomes assessment and prepares annual report.

Assistant Director

Assists in overseeing and executing the activities and operations of the CIT.
Works with the CIT Instructional Designers for both online and on ground to assist faculty development.
Will conduct 1 on 1 sessions to support individual faculty growth and serve as a resource for faculty classroom pedagogy and design.
Assists in coordinating the Operations Board, the Advisory Board and the Academic Technology Council.

Advisory Board Members

Advise operational board and coordinator on a regular basis
Work with operational board and coordinator on program activities 

Instructional Designer Roles

Assist full and part-time faculty in translating content into appropriate and effective instruction in traditional face to face, online synchronous and asynchronous instruction.
Assist with online course design mapping to assist in development of online course based on RMU's processes and guidelines.
Assess online course creation quality via Quality Matters in terms of design, writing, editing; identify and provide for corrective action when needed.
Assist full and part-time faculty in navigating the course management system in order to understand content application and utilization within all course delivery modalities.
Develop and deliver training programs to both full and part-time faculty.
Assist with conducting needs assessments to ascertain appropriate CIT training and development priorities.
Assist with conducting program evaluations.
Consult with faculty in one on one sessions with full and part-time faculty to assist with instructional design.

Operational Board Members

Diane Frndak, SNEHS, New Faculty Support
John Zeanchock, SNEHS and SIHSS, Innovative Teaching and Technology
Gavin Buxton, SEMS, Reflective Practice and Teaching Circles
Michael Quigley SIHSS, Culturally Relevant Pedagogy and Formative Peer Review
Jim Shock, SBUS, Pedagogical Research and Effective Teaching
Larry Tomei, SNEHS, Needs Assessment and Quality Assurance

Advisory Board Members

Eliada Griffin, Director, Massey Center for Entrepreneurship and Innovation Associate Professor of Management, SBUS
Benjamin Campbell, Associate Professor of Engineering, SEMS
Ann Jabro, University Professor of Communication, SIHSS
Greg Krivacek, Assistant Professor of Accounting, SBUS
Ersem Karadog, Professor of Hospitality and Tourism- Sport Management SBUS
Monmohan Chaubey, Assistant Professor of Management, SBUS
Janice Sarasnick, Associate Professor of Nursing, SNEHS
Nadine Englert, Associate Dean, SNEHS, Professor of Nursing
Maria Kalevitch, Dean SEMS, Associate Provost for Innovation and Academic Outreach, University Professor of Biology
Jacqueline Klentzin Liaison and Campus Engagement Librarian University Professor
Pat Litzinger  Director, Corporate Programs and Continuing Education, Professor of Economics, SIHSS
Albana Ivanova Associate Professor of Management SBUS
Diane Frndak, Assistant Professor of Health Services Administration SNEHS
Tim Jones Director, Academic Media Center, Assistant Professor of Media Arts SIHSS
Prasad Vemala Venkata Siva, Associate Dean, Asst Professor of Management SBUS
Phillip Miller, Chief Information Officer
Richard Mills, Professor of Hospitality and Tourism SBUS
Sarah Moore, Manager, RMU Outreach and Innovation Center
Anthony Moretti, Associate Professor of Communication
Pedagogical Resources

CIT Blackboard Shell – The CIT maintains an active professional development BB Shell that houses and archives a number of highly relevant seminars with several new posts and micro videos created by the instructional designers and some of our fellow faculty members. If you have not visited the BB Shell recently, it houses or archives a plethora of recent and past CIT seminars that you can review at your leisure.
CIT Meeting Minutes

Advisory Board Minutes

Academic Technology Council Minutes
Reflective Practice and Teaching Circles

The CIT maintains and works with a number of new and ongoing Teaching Circles that change as needed on a semester basis. These teaching circles, serve as a platform for faculty to share and gather new ideas, discussing pertinent and relative practices of interest. For a complete list of active teaching circles or if you are interested in participating or leading a Teaching Circle, please contact Gavin Buxton at buxton@rmu.edu.

Data Driven Advising and Navigate

For helpful walkthrough guides on topics such as Setting Availability and Keeping Attendance with Navigate, you can also access the Navigate resources directly using this link.

Faculty Advising Handbook

Attached is the new Faculty Advising Handbook. Here you will find valuable resources to assist you as you advise students in a number of key areas.  This manual will be updated at the beginning of each semester to reflect the current changes within the university.
Calendar of Upcoming Events