Corporate Partnerships
Great leaders invest in their people.
That's why some of Pittsburgh's top companies have partnered with Robert Morris University to deliver highly customized training and leadership development steeped in their culture and tailored to their goals.
Our team works with your organization to find the ideal content and delivery model to develop employee skills and help your organization meet its strategic goals. Each program leverages RMU's nationally recognized excellence in business, education, IT, engineering, communications, and healthcare.  From fully custom engagements to more traditional business education programs, our multidisciplinary team of experts can help to develop skilled leaders, launch key business initiatives, and transform your organization
If you're as serious about your success as we are, connect with RMU today.
Our Work
Hear from some of the most recognizable brands in our region how a partnership with RMU, and our highly customized, consultative approach is making an impact in their organizations.
Pittsburgh Penguins
Building a culture of winning both on and off the ice is the primary goal of the Pittsburgh Penguins. RMU has teamed up with the Penguins to offer custom-tailored workshops to small groups of employees throughout the organization to develop their leadership potential. Three cohorts have already completed the training program, ranging from new employees to senior executives.
I've seen a lot of organizations that use that cliché phrase, "What if we invest in our people and they leave?" Well, what if you don't invest in them and they stay?

Terry Kalna, Sr. VP, Sales and Broadcasting, Pittsburgh Penguins
Eat 'n Park
RMU has worked with Eat'n Park to build a 10-week online course for a select group of motivated employees and aspiring managers at several restaurant locations. RMU faculty developed and taught specialized classes on customer relationships and service quality. The program is part of the Aspen Institute's "Reimagine Retail," a nationwide program to improve job quality and career advancement opportunities.
Having those growth opportunities as people continue to develop really allows us to retain great talent.

Erin Stoughton, Director, Guest Engagement and Insight, Eat'n Park
Koppers
When Koppers wanted to freshen up their in-house leadership training, they asked several providers for help. Ultimately they chose RMU for its customized programs and attention to detail. Sessions at Koppers headquarters and on campus are both planned to suit the requirements of each individual cohort while reflecting the client's unique corporate culture.
We chose Robert Morris because they were willing to tailor a program to our specific needs. As opposed to providing an off-the-shelf program and saying 'Here's what we do. How does this work for you?'

Leroy Ball, CEO, Koppers
Employee Education
RMU partners with many corporations to make additional education more accessible to their employees by providing tuition discounts, opportunities to have their existing work experience and training evaluated for college credit, and more.
This program enhances our existing tuition reimbursement investments, reinforces our commitment to lifelong learning, and helps our team members achieve their educational goals.

Henry J. Maier, President and CEO, FedEx Ground
Get Ready for Results
RMU Accelerate pairs your organization with accomplished RMU student and faculty experts that will help you take your project to the next level.
Our Team
Dr. Derya Jacobs works closely with organizations to understand their challenges, opportunities, and needs for workforce development.
The former dean of the RMU School of Business and a professor of operations research, she has built a strong record of channeling academic expertise in management and leadership into practical and flexible educational and other partnerships with regional employers.
Contact Us:
Derya A. Jacobs, Ph.D.
jacobs@rmu.edu
412-397-6363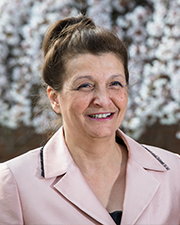 Derya A. Jacobs, Ph.D.
Sr. Vice President for Corporate
Relations and Strategic Initiatives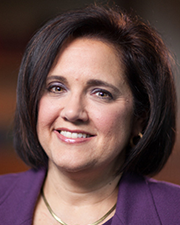 Tina M. Gitelman, M.S.
Assistant Director, Corporate Programs and Continuing Education
Request Information from RMU