Rooney International Visiting Scholar Program
The Rooney International Visiting Scholar Program broadens the global perspective of Robert Morris University by offering international scholars the opportunity to spend a semester in residence on campus. Rooney Scholars can teach a course, deliver presentations and guest lectures, and collaborate with RMU faculty on joint research projects.
Apply to be a Rooney Scholar
ELIGIBILITY: Applicants must have a Ph.D. or an advanced degree in a discipline offered at Robert Morris University, or significant experience in an area of cultural or humanitarian interest to the university. Applicants should have a distinguished academic and/or professional record and must be committed to excellence in teaching and learning. Applicants must also demonstrate leadership skills, communication skills in English, as well as the ability to work collaboratively with others in an academic environment.
ACCOMMODATIONS: Each semester the Rooney Scholar lives on campus in the Rooney House, a comfortable and fully equipped 230-square-meter private residence. This enables Rooney Scholars to engage with students and fully immerse themselves in campus life. Travel expenses are provided, as is an automobile for the Rooney Scholar's use (valid driver's license required). Financial assistance and living expenses are negotiable based on qualifications.
DEADLINE: Applications are reviewed on a rolling basis but must be submitted at least four months in advance of the proposed period of residence.
For more information, contact:
Jennifer Creamer (creamer@rmu.edu)
Director, Center for Global Engagement
Rooney International Scholars
Fall 2023: Nicolas "Nic" Bogs (Germany)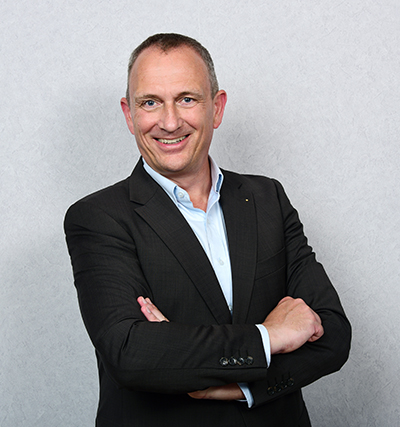 Nicolas Bogs, PhD, is a bi-cultural (Anglo/German) professional with both an academic and a business background. Throughout his career he has been actively promoting an international mindset in business and in the academic world. He received his PhD in Economics from Helmut-Schmidt-University, Hamburg, and currently serves as professor of Strategic Leadership, Human Resources Management, and Strategic Management and also serves as the dean of the master's program in Human Resources Management at Fresenius University, Hamburg. Dr. Bogs also founded and is the academic head of Fresenius' Honors Program. In addition to teaching, he currently produces a leading German international HR audio podcast (www.personalwelten.de) where he interviews respected HR professionals. Dr. Bogs' research interests include artificial intelligence and Human Resources Management and HR technology.  He serves as the co-lead for the inception of the University's International School of Business in Hamburg, which provides English-language undergraduate and graduate programs to both German and international students. In addition, he holds the position of Managing Partner at TANGRON Talent & Insight (www.tangron.com), a boutique executive search firm. Dr. Bogs has both published and served as keynote speaker on recruitment, executive searches, and talent acquisition. He holds a personal connection to Western Pennsylvania, being a graduate of Butler Senior High School after a year's stay in the area, and he has a family connection with Robert Morris University through his host sister, a RMU alumna.
Spring 2023: Areum Jeong (South Korea)
Dr. Jeong is a scholar of Korean and Korean diasporic film, popular culture, theater and performance. She received a PhD in Theatre and Performance Studies from the University of California, Los Angeles, MA in Performance Studies from New York University, and BA in English Literature from Ewha W. University (Korea). Dr. Jeong's current book project entitled Beyond the Sewol: Activist Theatre and Performance in South Korea and the Diaspora examines how performance documents death, loss, and memory in Korea and diasporic communities. Through a close reading of various types of performances that commemorate the Sewol Ferry disaster of 2014—exhibitions, memorials, site-specific performances, stage productions, street protests, and even K-pop—the research shows how such works create spaces for memory and mourning, and engage in discourse on social change. Dr. Jeong is originally from South Korea, but has lived, studied, and worked in California, New York, and Chengdu (China), where she taught East Asian film, literature, philosophy, theater and performance. Dr. Jeong was hosted by SIHSS.
Spring 2022: Marina Fontolan (Brazil)
Dr. Fontolan is an experienced historian and science and technology studies scholar at University of Campinas (Unicamp - Brazil). They received a Ph.D. in Science and Technology Policy from Unicamp (Brazil), and hold further certificates in History from Unicamp (Brazil). Their primary research subject is on sociological aspects of video game localization and they have written several articles on games and its historical representations, and games and violence. Dr. Fontolan is originally from Brazil, but has lived, worked, and traveled in California and New York, where they have been a visiting scholar at Stanford University (during the M.A.) and Rensselaer Polytechnic Institute (during the Ph.D.). They were co-hosted at RMU by SIHSS and SEMS.
Fall 2019: Ambassador Robin Sanders
Ambassador Sanders served as one of the U.S. government's top diplomats on African issues over a long career in the United States Diplomatic Corps. She served as Ambassador to the Republics of Nigeria and the Congo, two stints as Director for Africa at the White House, and the U.S. Permanent Representative to the West African Regional Organization ECOWAS. Dr. Sanders received her doctorate degree from RMU in Information Systems and Communications. She is CEO of FEEEDS Advocacy Initiative, supporting a variety of social and business initiatives on the continent.
Spring 2019: Christa Uehlinger (Switzerland)
Christa Uehlinger, Ph.D, joined the University as its Rooney Scholar for the Spring 2019 semester. Dr. Uehlinger is an experienced intercultural professional and a lecturer in intercultural communication in the department of Business Administration at FHS St. Gallen, Switzerland, RMU's international partner. She received her Ph.D and Master's degree in law from the University of Zurich, and holds further certificates in intercultural communication from ICI/Portland, OR, in PR from NYU and Psychosynthesis. Her primary research subject is developing intercultural competence, using a comprehensive approach. She has written books and several articles on this topic, as well as developed a game, "Puzzling Intercultural Stories."
At RMU, Dr. Uehlinger worked on her workbook which focuses on supporting people to develop skills necessary in a multicultural world, in addition to acting as the Intercultural Mentor for RMU and FHSG's JUSP, international consulting program, in its third year. She also offered intercultural workshops for faculty, staff, and students during her stay. Dr. Uehlinger has lived, worked, and travelled in Europe, Canada, the US, Australia, and Asia. She was co-hosted by SCIS and SBUS.
Fall 2018: Adesoji Oni (Nigeria)
Dr Adesoji Oni is senior lecturer in the department of educational foundations at the University of Lagos, Nigeria, where he specializes in teaching the sociology of and the foundation of education from the undergraduate to the postgraduate level. His research interests include social problems in education, social change in education, teacher education, and social deviances and social disorganizations in education, with a particular focus on student secret cults in Nigeria. At RMU, Dr. Oni did a comparative study of managing diversity in education in the U.S. and Nigeria.
Spring 2018: Sara Nyobe (France)
Dr. Sara Nyobe is an associate professor in human resource management at RMU's international partner, the EM Strasbourg Business School in Strasbourg, France. Her primary research subject is the management of individual identities in an international working environment. She is the co-author of the 2017 textbook Management and Management Control for Master's Students. At RMU she taught courses in human resource management, skill management, theory of organizations, and interpersonal communication.
Fall 2017: Werner Kristjanpoller (Chile)
Dr. Werner Kristjanpoller is an industrial engineering professor at Universidad Técnica Federico Santa María in Chile and director of the university's business incubator. His research and teaching interests are in the field of finance and economics, econometrics, and the application of artificial intelligence to forecast financial assets. At RMU, Dr. Kristjanpoller collaborated with the School of Business and conducted research on crypto currency behavior and the accuracy to predict the returns and volatility of Bitcoin.
Spring 2017: Monwabisi Gantsho and Moloko Ramashala-Gantsho (South Africa)
Dr. Monwabisi Gantsho is a medical doctor and consultant at Afris Health and Technologies in Johannesburg and Pretoria, South Africa, with extensive experience in the healthcare industry, representing general practitioners and specialists in the South African Medical Association and lobbying government institutions, regulatory bodies, and healthcare actuaries and funders. At RMU, Dr. Gantsho taught the global economics of health care and gathered data on Obamacare health reforms to compare with the regulatory frameworks of the South African National Health Insurance Implementation.
Dr. Moloko Ramashala-Gantsho is a medical advisor and health risk manager for MMI in Pretoria, South Africa. Her teaching interests include HIV/AIDS community health from the South African perspective and health technology assessments in the real world. At RMU, Dr. Ramashala-Gantsho integrated integrating evidence-based research activities from the RISE Center to inform the development of a curriculum for health sciences and nursing students in South Africa.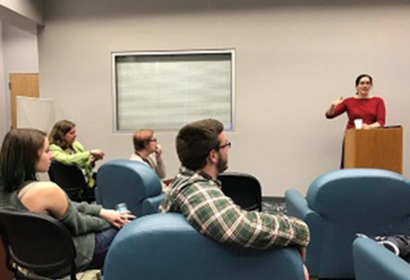 Fall 2016: Annette Förster (Germany)
Prof. Annette Förster is a lecturer and research associate for the Institute of Political Science at Aachen University. Her PhD is in international relations from the London School of Economics and Political Science, and she is the author of the 2014 book Peace, Justice and International Order, the co-editor of another book, Supranationality and Democracy, and the author of numerous articles on torture and democracy.
Spring 2016: Misha Segal (Israel)
Misha Segal is an Emmy Award-winning composer and pianist who has written movie scores and theater music, conducted symphony orchestras, and written pop songs, and producing artists. His ability to infuse different cultural influences and music styles into his work is one reason why he has won major awards on three different continents.
Spring 2016: Patrea Andersen (New Zealand)
Dr. Patrea Andersen is associate professor for nursing and academic director for simulation and visualization at the University of the Sunshine Coast, Queensland, Australia. Dr. Andersen's primary focus is on simulation development and curricula integration. Her research interests include clinical education, visualization and game-based simulation, patient safety, professional competence and issues impacting on the preparation and development of health professionals. 
Spring 2011: Dr. Shahla Talebi
Dr. Shahla Talebi is an assistant professor of Religious Studies in the School of Historical, Philosophical, and Religious Studies at Arizona State University. Her research interests include questions of self-sacrifice and martyrdom, violence, memory, trauma, death, burial, funerary rituals, commemoration, and memorialization or their banning, religion, revolution, women issues and nation-state in contemporary Iran.
Talebi's new book "Ghosts of Revolution: Rekindled Memories of Imprisonment in Iran" is forthcoming by Stanford University Press. Her article "From the Light of the Eye to the Eye of the Power" is in press with the Journal of Visual Anthropology. Her other article, "Who is Behind the Name," has appeared in The Journal of Middle East Women's Studies and she has a few articles under review with other journals. She received her undergraduate degree in Social-Cultural Anthropology from the University of California-Berkeley, and her master's and Ph.D., also in Social-Cultural Anthropology, from Columbia University.
Spring 2011: Dr. Brenda Flanagan
Dr. Brenda Flanagan holds an endowed chair in the English Department and teaches creative writing, Caribbean and African-American literatures, as well as literary analysis at Davidson College in Davidson, North Carolina. She is known internationally for her dramatic presentations of her stories and poems.
In May 2006, she was named the first Armfield Professor of English. Professor Flanagan has won numerous awards for her fiction and drama in the United States and serves frequently as a cultural ambassador for the US Department of State, with recent visits to Saudi Arabia, Tajikistan, Kuwait, Libya, Morocco, Tunisia, Kazakhstan, Turkmenistan, Chad, Panama, and India. She holds a B.A., M.A., and Ph.D. in English Literature from the University of Michigan.
Spring 2011: Dr. Andrea Jeftanovic
Dr. Andrea Jeftanovic was three when the September 11, 1973 Chilean military coup took place and she grew up under Augusto Pinochet's military regime. Jeftanovic has commented that the 17 years of military dictatorship that Chileans lived under had a profound effect on the development of a Chilean identity, by interrupting how Chileans perceive themselves or how the world perceives Chile.
She graduated from the Universidad Catolica in social science and earned a doctorate in Hispanic Languages and Literatures from the University of California, Berkeley. Jeftanovic is the daughter of a Serbian immigrant and a Jewish mother and teaches World Literatures mostly focused on women and children.
Her works have received two Fondart awards and in 1999, she received the Gabriela Mistral award for her first novel "Escenario de Guerra." She has been anthologized in Música Legera (1994) and Desagueros (1994).
Fall 2010: Dr. Marie Martin
Dr. Marie Martin, from Northern Ireland, has not only brought a great wealth of knowledge and expertise in Educational Technology, but she also brought a great wisdom drawn from Irish tradition, history, and stories. She is committed to spiritual values, excellence in education, and to inculcating a love of learning that nourishes the spirit both in the traditional classroom and in the traditional learning environment. She aims to heighten awareness of the potential of technology to transform the learning experience and to promote its use in education at all levels.
Dr. Martin has worked with several faculty from the School of Education and the School of Communications and Information Systems. She is a former teacher of Modern Languages and previous International Officer with the Western Education and Library Board. She is one of the first educationalists in Northern Ireland to explore the creative use of videoconferencing in education.
Spring 2010: Francis Burnside
Francis Burnside is a hataalii, a practitioner of the sacred rites of the people who prefer to call themselves the Dine (pronounced di-NEH). Like most of the Dine, or Navajo, Burnside lives in the Navajo Nation, a territory of 27,000 square miles in Arizona, New Mexico, and Utah. The 2000 U.S. Census counted 298,000 people of Navajo descent, making them the second-largest tribe after the Cherokee. The Navajo also are closely related to the Apache through language, history, and culture.
A counselor and longtime activist, Burnside spent his time at RMU explaining his people's philosophy and trying to convey its insights. "There is no such thing as an enemy on this earth," Burnside said. "Everything is sacred; everyone is sacred. This is the Garden of Eden that we were presented with. How will we take care of it?"
The son of one of the U.S. Army's famed "code-talkers" during World War II, Burnside studied engineering at Oklahoma State University in the early '60s before moving to the Bay Area. After enrolling at UC Berkeley (where he shared a class with Patty Hearst), Burnside began attending meetings of Native American student activists. He was part of a group that snuck onto deserted Alcatraz Island by boat in 1969 and claimed it in the name of all Native Americans. The peaceful occupation lasted 19 months. "It was very much worthwhile, because it started to wake up people across the world," Burnside said.
Fall 2009: Dr. Michal Maoz
Dr. Michal Maoz is Head of the Teaching Br, Learning Center at Ort Braude College, Israel . She holds an undergraduate degree from Tel Aviv University (BSc 1977), graduate masters degree from Tel Aviv University (MSc 1979), and her doctorate of science degree in Biotechnology from Technion Israel Institute of Technology, Haifa. In addition, she has a teaching certificate from the Department of Education in Technology and Science from Technion, Haifa. Her research experience is in the area of biotechnology. As Head of the Center for Teaching 85 Learning, Dr. Maoz provides her faculty with a host of activities for improving teaching, including in-service training for lecturers: courses and workshop; guidance and support for new faculty; pedagogic support for veteran lecturers on demand; and, a forum for students' academic advisors.
Spring 2009: Gu Ping and Lirong Wu
Ping Gu is the associate dean of the School of Nursing at Nanjing Medical University in Jiangsu. She is also the head of the Department of Obstetrics and Gynecology at Nanjing. Lirong Wu is the associate dean of the Department of Nursing at Suzhou Health College. Lirong has also worked as senior staff nurse and Lecturer of Internal Medicine in Heilongjiang Provincial Hospital Cardiovascular Department.
Fall 2008: Dagmar Polackova
Ms. Dagmar Polackova is a resident of Bratislava, Slovak Republic. She did both her undergraduate and graduate education in Art Theory and History at Commenius University--one of oldest universities in Europe. Since 1980, she has worked at the Slovak National Gallery as a curator and researcher specializing in Visual Culture 1900-1950, Stage Design, Glass, Pottery, and Graphic design. In Bratislava, she is a member of the faculty at the Academy of Fine Arts in the Art History and Theory Department. In her career, she has curated over 31 exhibitions and research projects. Ms. Polackova also has authored 10 books, 6 scientific annuals, and 34 journals, periodical and magazine articles.
Fall 2008: Dr. Vladimir Burcik
Dr. Vladimir Burcik is a resident of Bratislava, the capital of the Slovak Republic. He was educated at Comenius University in the Faculty of Arts. There he earned his undergraduate and graduate degrees including two doctorates in psychology and design. He has worked as a faculty member in the Department of Psychology in the Faculty of Arts at Comenius University as well as at the Academy of Fine Arts and the Academy of Communication. His area of specialization includes corporate identity, branding, and design. He has an active consulting practice with over 53 clients including BMW, Eurotel, and the Slovak Ministry of Education. Dr. Burcik has also held numerous positions in service and professional associations including the European Academy of Digital Media, and president of the European Consulting Unit. He has also authored over S0 publications in professional and academic journals. Most notable are the awards he received including the Commemorative Medal of the Comenius University UK in 2000 the Slovak National Design Prize in 2005, and the World Summit Award: National Eminent Expert in 2008.
Spring 2008: Dr. Arie Maharshak
Arie Maharshak, Ph.D. comes to RMU from Israel, where he is currently on a sabbatical leave from his position as head of the Department of Industrial Engineering and Management at the ORT Braude Engineering College in Karmiel, Israel. Maharshak is a high-tech entrepreneur who is active in new product development and holds 11 patents. He has worked as senior research associate with the Aeronautics & Astronautics Advanced Robotics Laboratory at Stanford University co-founded the Israeli Tele-Working Association, and received The Israeli Television Award for Innovation and Creativity. He holds a B.Sc. in electrical engineering and M.Sc. and Ph.D. degrees in regional planning from the Technion Institute of Technology in Haifa, Israel.
Fall 2007: Wieslaw Maria Grudzewski and Irena Krystyna Hejduk
Wieslaw Maria Grudzewski is a professor of the Institute of Organization and Management in Industry.
Irena Krystyna Hejduk is a professor of economic sciences and head of the Management Systems' Department at the Warsaw School of Economics in Poland.
Together they have authored 37 books and more than 400 papers.
Their most recent project involved the development of virtual education in the field of economics. Other collaborative efforts include studies in technological entrepreneurship, operational research, and knowledge management.
 
Professors Grudzewski and Hejduk are both alumni of the Academy of Economics in Wroclaw where Grudzewski received his Doctor of Economics and Hejduk received her Master of Economic Sciences.
Hejduk received her Doctor of Economic Sciences from the Technical University of Wroclaw. In addition, Grudzewski received an honorary doctoral degree from the East Ukrainian State University in Lugansk, Ukraine, and is a member of the Polish Academy of Sciences.
Wieslaw Maria Grudzewski and Irena Krystyna Hejduk are research colleagues from Poland hosted by the School of Business for the Fall 2007 semester.
Summer 2007: John Shepherd
John Shepherd is an academic with a global practice. Based at Macquarie University in Sydney, Australia for the last 20 years, he has taught thousands of actuarial and finance students, and lectured hundreds of academics and actuaries on learning theory and teaching practice, in many countries.
John is a highly qualified educator. He has a Graduate Diploma in Education and a Masters degree in Higher Education. He has had articles published and has given conference presentations on teaching and learning. He has taught courses in curriculum design and assessment for Macquarie University academics from many different disciplines. John's scholarship integrates his research and teaching practice; he researches why and how students learn well, and use the research outcomes to shape his teaching practice, as well as sharing those outcomes with academic colleagues.
John is also a highly decorated educator. On 28 November 2006, he received a Carrick institute Award for Australian University Teaching Excellence - Australia's highest award for a university teacher. In 1996 he was an inaugural recipient of a Macquarie University Outstanding Teacher Award, and in 2005 he was the first academic at Macquarie to receive a second Outstanding Teacher Award. In 2004 Macquarie University also conferred on him an Outstanding Community Outreach Award.
John's educational expertise has been recognized by the North American and UK actuarial professional bodies, which both invited him to teach and grade their Applied Mode/ling professional courses for actuarial students in several countries. He also grades for the Society of Actuaries on its Fundamentals of Actuarial Practice course.
John has taught thousands of actuarial and finance students at Macquarie University. He has taught actuarial students also in Canada, USA, Hong Kong, Singapore, Kazakhstan and China. In 1996, he was the first person anywhere to teach the Actuarial Control Cycle subject, and he is still teaching it. He has taught Actuarial Control Cycle short courses at four universities in four different cities in China. He helped to establish an actuarial profession in Kazakhstan (part of a USAID funded project).
Spring 2007: Dr. Roderick Sims
Roderick Sims, Ph.D. is an Australian who has worked in the field of computers and education for almost 30 years. With experience as a computer programmer, educational consultant, manager, university professor, and author, Dr. Sims has a distinguished international profile in the field of instructional design, adult education, and online learning. Using the power of the internet, Dr. Sims is currently a portfolio academic, working wherever there is connection.
Fall 2006: Dr. Moshe Ma'oz
Dr. Moshe Ma'oz is a professor in History of the Middle East at the Hebrew University, Jerusalem. He received his B.A. and M.A. in History of the Middle East and Arabic Language and Literature from Hebrew University, Jerusalem, and his Ph.D. in History of the Middle East from St. Antony's College, Oxford University, England.
He has held a variety of positions at the University including Chair of the Institute of Asian and African Studies, Director of the Harry S. Truman Research Institute for the Advancement of Peace, and Chair of the Department of Islamic and Middle Eastern Studies.
He has authored seven books and numerous Articles and Monographs on Israeli-Palestinian relations, political and social issues of the area, and integration and conflict. Dr Ma'oz will work with the School of Communications and Information Systems on various research projects while sharing his valuable personal, professional, and academic experiences with RMU students throughout the campus and the local community.
Summer 2006: Dr. Ordetta Mendoza
Ordetta Mendoza, Ph.D. is the Summer 2006 Rooney Visiting Scholar at Robert Morris University. She is head of the Department of Bioinformatics at Stella Maris College, a highly selective and respected Catholic institution of higher education for women in Chennai, India, affiliated to the University of Madras.
Prior to her current appointment, Mendoza was academic dean at the college and has served on its faculty since 1984. She was instrumental in establishing the Department of Bioinformatics and is the driving force behind its exceptional performance. The department has been recognized by the University Grants Commission, the Ministry of HR and the Indian government.
Mendoza holds B.Sc., M.Sc., M.Phil., and Ph.D. degrees in botany and biosciences. She also has earned bioinformatics credentials from institutions around the world including the Massachusetts Institute of Technology (MIT), Cold Spring Harbor Laboratory (New York), the University of Nijmegan (Netherlands), the Biomedical Proteomics Research Group at the University Hospital in Geneva (Switzerland), and the Indian Institute of Technology, Mumbai.
Spring 2006: Daniel Silke
Daniel Silke is currently a Keynote Speaker and Independent Political Analyst specializing in South African Political and Economic Issues. Mr. Silke holds a Masters degree in International Politics from the University of Cape Town, South Africa. Mr. Silke has served six years in publicly elected office between 1995 and 2001 having faced three elections. He has served four years as a Member of Parliament in the Western Cape Provincial Parliament in Cape Town, South Africa after being re-elected in 1999. He has held the Chair of the Parliamentary Standing Committee of Economic Affairs, which includes the portfolios of Economic Development, Tourism, Agriculture and Transport. In addition, he served on the Committees of Finance, Health and Gambling and has been Chief Whip for his political party. He is also a former City Councillor in the City of Cape Town having served on that city's Economic Development Portfolio Committee.
Mr. Silke lectures regularly to foreign audiences on contemporary South African and Global Issues and writes widely for publications both within South Africa and in the United States where he is the South African Foreign Correspondent for the Juluka Newsletter based in Los Angeles. He has co-authored chapters in major new works on South Africa and has a specialist interest in political parties and electoral politics around the world.
Mr. Silke currently lectures widely throughout the world. He currently lectures for the American Committee on Foreign Relations and is contracted by a number of major US travel companies to provide lecture and seminar series. These include Radisson (Carlson), Silversea, Cunard and Holland America. He has recently lectured for Microsoft Corporation and has delivered presentations at Duke University (North Carolina), Transylvania University (Kentucky), Washburn University (Kansas), the Philadelphia Bar Association and for Rotary International amongst many others. Mr Silke was attached to the Institute for the Study of Public Policy at the University of Cape Town where he tutored students for five years.
Fall 2005: Dr. John Campbell
Dr. John Campbell is the Fall 2005 Rooney International Visiting Scholar at Robert Morris University. Dr. Campbell is an Emeritus Professor at the School of Metallurgy and Materials and the Interdisciplinary Research Center in Materials Processing at the University of Birmingham, UK.
Over the last 35 years he has held a variety of positions in industry in the UK including start ups and corporate R & D, served as a consultant to UNIDO, established his own consulting company, and invested the last 15 years at the University of Birmingham. There he held the first and only Chair in Casting Technology in the UK.
He has published approximately 150 research papers on liquid metals, solidification, and casting technology, and holds about 20 patents. He holds an M.A. in Physics from the University of Cambridge, an M.Met. in Physical Metallurgy from the University of Sheffield, and D.Eng. and Ph.D. degrees from the University of Birmingham.
Dr. Campbell is a Fellow of the Royal Academy of Engineering, a Fellow of the Institute of Materials, a Fellow of the Institute of Cast Metals Engineers, a Member of the American Foundry Society, and a Chartered Engineer. In 1993 he was awarded the Order of the British Empire for his services to science. At RMU, Dr. Campbell will be hosted by the School of Engineering, Mathematics, and Science. During his stay, he will be working with the first engineering doctoral cohort on their research projects. Dr. Campbell will be accompanied by his wife Sheila.
Summer 2005: Dr. Biswanath Samanta
Dr. Biswanath Samanta was the Summer 2005 Rooney International Visiting Scholar at Robert Morris University. A native of India, Dr. Samanta is an Associate Professor in the Department of Mechanical & Industrial Engineering at Sultan Qaboos University in Muscat, Sultanate of Oman. He has been on the faculty at Sultan Qaboos University since 1991. His teaching and research interests are in the areas of Dynamics, Vibration & Control, Rotor Dynamics, Machine Condition Monitoring & Diagnostics, applications of Artificial Intelligence and Soft Computing techniques, and Multiobjective Optimization in Design. He has published over 60 papers in journals and conference proceedings.
Dr. Samanta has also taught and conducted research at the Indian Institute of Technology, Kharagpur, India in the early stages of his career and was a researcher at the University of New South Wales, Sydney, Australia in summer of 2004. He holds B.S. and Ph.D. degrees in Mechanical Engineering from the Indian Institute of Technology, Kharagpur, India.
At RMU, Dr. Samanta was hosted by the School of Engineering, Mathematics, and Science. During his stay, he worked on various research projects, interacted with with the first engineering doctoral cohort, and presented his research to the undergraduate engineering students who were on the Academic Internship Program over the summer.
Dr. Samanta was accompanied by his wife - Rupama Pattrea, his son - Rupayan, and his daughter - Rupabali.
Spring 2005: Anne Flynn
Anne Flynn is a Lecturer in Entrepreneurship with the Centre for Entrepreneurship Studies in the Kemmy Business School at the University of Limerick, Ireland. She has been with the University for six years and during her tenure has delivered entrepreneurship programmes to undergraduate, postgraduate, and distant learning courses.
Ms. Flynn's research interests include team entrepreneurship, entrepreneurial profiles, equity finance gap in the SME sector and strategies for securing equity investment. She holds a Master of Business Studies in Entrepreneurial Management and is working on her doctorate. Anne liaises with the business/social community in establishing outreach and access programmes and national development agencies, Enterprise Ireland, in coordinating the Student Enterprise Awards. She has worked on a number of international projects such as the European Network of Entrepreneurial and Innovative Training and Support (EINET). Her contribution to the wider community includes Chairperson of the Marketing Institute of Ireland, Mid-West Region, Committee Member, INTRE: Irish Network of Teachers & Researchers of Entrepreneurship and Member, Irish Management Institute.
Hosted by the School of Business, Anne Flynn joins us at RMU for the Spring 2005 semester to teach entrepreneurship, collaborate on research, and participate in projects with the Massey Center for Business Innovation and Development.
Fall 2004: Dr. Syed Wasti
Syed Tanvir Wasti was born on June 4, 1941 in Lahore, Pakistan into a family of scholars and academicians. He received his high school education in Karachi, and was awarded a scholarship to study Civil Engineering at Middle East Technical University, Ankara, Turkey in 1957. He graduated with Honors in 1961 and was selected to continue graduate work at the University of Cambridge, England on a scholarship funded by the Central Treaty Organization [ CENTO ].
After completing his PhD degree in January 1965, Syed Tanvir Wasti returned to teach in the Structures Division at Middle East Technical University. In 1966 he married Yildiz Guvenc, a young colleague teaching Soil Mechanics in the Civil Engineering Department.
On leave, Syed Tanvir Wasti worked as an Assistant Research Engineer in the Structural Engineering & Structural Mechanics Division of the Civil Engineering Department, University of California, Berkeley between August 1969 and July 1971. He also served as Professor in the Civil Engineering Department at the University of Engineering and Technology, Lahore between August 1976 and August 1978. Subsequently, he took up an assignment as Research Engineer in the Structural Engineering and Structural Mechanics Division of the Civil Engineering Department, University of California, Berkeley between December 1978 and September 1980. Since that time, Dr Syed Tanvir Wasti and his wife Dr Yildiz Wasti have been Professors in the Civil Engineering Department at Middle East Technical University. They have two grown-up daughters who, after completing their doctorates at Ann Arbor, Michigan and Urbana, Illinois are now professors at universities in Turkey.
Syed Tanvir Wasti is the author, co-author and editor of numerous technical publications in English and Turkish. His technical interests comprise - but are not limited to - limit analysis, plates and shells, finite elements, box girder bridges, earthquake engineering, engineering education, housing problems and transfer of technology. His non-technical publications include translations from several languages as well as over a dozen journal papers on various socio-historical subjects dealing with the Ottoman Empire and South Asia. Syed Tanvir Wasti has delivered lectures on sundry subjects in Turkey, Pakistan, Cyprus, Jordan, the Czech Republic, the United Kingdom and the United States of America.