MCEI: Who We Are
Core Team
Eliada Griffin-El
Eliada Wosu Griffin-El is an Associate Professor of Management at Robert Morris University's School of Business, where she teaches Entrepreneurship and Innovation, and International Business. She serves as the Director of RMU's Massey Center for Entrepreneurship and Innovation, purposed to promote interdisciplinary and innovative thinking and action across campus. Dr. Griffin-El received her PhD in Global Political Economics and Masters in International Development from the University of Pittsburgh, and Bachelor Degree in Sociology from Yale University.
Having rich experience in creating ecosystems for entrepreneurial learning, Dr. Griffin-El has led the development of signature co-curricular and academic programs for promoting the entrepreneurial mindset and student-led venture creation at Robert Morris University. Her work includes spearheading high-profile community engagement, and overseeing the construction of the new Massey Center space on RMU's campus. For her work she has recently been recognized as the New Pittsburgh Courier Fab 40 under 40 Honoree of 2018 and has honored several keynote speaking invitations. 
Prior to RMU, Dr. Griffin-El served as the Senior Lecturer of Social Entrepreneurship at the University of Cape Town's Graduate School of Business (GSB) in Cape Town, South Africa for more than 5 years. She was the Founding Academic Lead of the GSB's Bertha Center for Social Innovation and Entrepreneurship, Africa's first international center of excellence for social innovation practice, teaching, and research. 
As an economic sociologist, Dr. Griffin-El's research explores how entrepreneurial networks enable innovative activity and venture creation for social change, particularly within fragmented, developing, or hostile environments. Geographically, her work has focused on entrepreneurship within African emerging markets and more recently, in the Pittsburgh region. As an international scholar, she has led research projects and presented her work across Europe, Africa, and the United States. She is co-editor of the book, The Business of Social and Environmental Innovation: New Frontiers in Africa (Springer Publishers, 2015). 
Prof. Griffin-El has worked with many entrepreneurs and entrepreneurial start-ups during her time in South Africa, Europe, and now in the United States. She currently serves on the Board of Directors of the international social enterprise, Amandla Development (Cape Town, SA), on the Board of Directors of the Pittsburgh-based social entrepreneurial accelerator, New Sun Rising, and on the Advisory Board of the Regional Research and Innovation in Simulation Education (RISE) Center of the School of Nursing and Health Science at Robert Morris University. She also serves on the Board of Directors of the Pittsburgh Venture Capital Association (PVCA) and the award-winning, community-centered cooperative, the Ujamaa Collective.
Colleen Galatic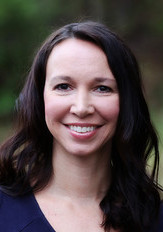 Colleen Galatic is the Lead Accountant at Pinnacle Accounting and Finance, LLC while attending Robert Morris University to obtain her MBA. She is experienced in both small and large business environments in the areas of finance, accounting, human resources, management, and sales. Colleen graduated from the University of Pittsburgh with a B.S. in Business Management and Accounting.
Faculty Advisory Board

Dr. Suzan (Suzie) Kardong-Edgren

Suzan (Suzie) Kardong-Edgren PhD, RN, ANEF, CHSE, FSSH, FAAN is an internationally known speaker and educational researcher. She served as a consultant on the landmark NCSBN National Simulation Study and assisted with writing the simulation guidelines that followed. She is the past Editor-in-Chief of Clinical Simulation in Nursing, past VP of Research for the INACSL, and past chair of the Research Committee for the Society for Simulation in Healthcare (SSH). She is serving as the Editor-in-Chief of the new SSH certification review book.

Leslie Koren

Koren joined RMU as a Visiting Assistant Professor for 2016-2017. She received her graduate degree in Film and Media Arts from Temple University and her B.A. from Hampshire College in Amherst, MA. Koren is a Director/Producer who has exhibited her work at UnionDocs, Hamptons Film Festival, Cleveland International Film Festival, Nashville Film Festival, and Anthology Film Archives and distributed her work through Tribeca Film Institute's Reframe Collection, and has worked in film and tv production at PBS and A&E Networks. She is recipient of several awards, including the Philadelphia Fellowship to the Flaherty Film Seminar, and 2015 recipient of the Harry Friedburg Film Grant through the Philadelphia Psychoanalysis Foundation. Koren is now finishing a feature documentary and producing a narrative web series on the festival circuit. When she isn't teaching tv/video studio and field production classes, she is putting hot sauce on her breakfast and hanging out with her dog, Zooey.

Lauren Rauscher

Director of the Women's Leadership and Mentorship Program and associate professor of sociology at Robert Morris University, Lauren Rauscher is a champion of gender equity who has devoted her career to supporting women and girls. Lauren is passionate about equity and social justice in higher education and the nonprofit sector and has served in leadership positions at Girls on the Run of Los Angeles County and Pittsburgh Center for Creative Reuse. Lauren and her wife, Kerrie, moved to Pittsburgh after living in Southern California where they both taught at Cal State University – Long Beach. Kerrie grew up in the South Hills—and was ready to move back after 20 years away—while Lauren, a native of Memphis, has "learned about winter and the great people and spaces in Pittsburgh."

Prasad Vemala

Prasad Vemala is the Associate Dean of the School of Business at Robert Morris University, PA. Earlier roles at RMU included Director of Massey Center for Entrepreneurship and Innovation, Department Head and Assistant Dean. Prior to joining RMU, Vemala worked as an Assistant Professor of International Business at McNeese State University in Louisiana. At McNeese, he held endowed professorship and served as a faculty senator. His research publications are primarily in the areas of cross-listing and corporate governance. Vemala earned his Bachelor of Engineering in Computer Science from India and both a Master of Computer Science and an M.B.A. from the University of South Dakota. He received his Ph.D. in International Business and Finance from Texas A&M International University. Apart from academia, Vemala is an honorary adviser for organizations both within and outside of the U.S.

Hyla Willis

Hyla Willis is an interdisciplinary artist & graphic designer best known for her work with subRosa, an art collective focusing on the ways women are impacted by rapidly-evolving biological and communications technologies. Professor Willis has performed, exhibited, and given workshops in Europe, Asia, Latin America, Australia, and throughout the US. She holds a MFA from Carnegie Mellon University and has been the recipient a MacDowell Colony Fellowship and, with subRosa, two Pennsylvania Council on the Arts Fellowships and a Creative Capital grant. Through a nomination and jury process, she was selected as Pittsburgh Center for the Arts' 2014 Artist of the Year.

Professor Willis developed her skills in publication planning and layout, identity development, image editing, and typography using old-fashioned, room sized graphics cameras, photo-typesetting equipment, and hand-cut films. In the mid 1980s, when the first WYSIWYG layout software hit the scene, professor Willis deftly avoided downsizing by retraining as a desktop publisher. Prior to her appointment at RMU, Willis was a senior graphic designer for EDGE studio, an award wining architecture and design firm.

Willis uses techniques of research, remixing, experimentation, and humor in hopes of creating work that is critically self-aware of its own political history. She freely mixes graphic design, writing, sculptural elements and performance to create dynamic environments and interactions.
External Advisory Board

Ashley Blankette

Ashley Blankette is the Director of Design Practice at Highmark Health, the second largest integrated health system in the United States. Formerly, Ashley was a UX Designer and head of the Innovation Center at BNY Mellon in Pittsburgh. 

Ashley's career evolution brings together design, client advocacy and technology. Over the past twelve years, she has worked across consulting, R&D and enterprise settings, with specialized focus areas in design strategy and management, human centered design, user research, user experience design, design thinking methods and collaborative meeting facilitation.

She completed an Executive Certificate in Strategy and Innovation from the MIT Sloan School of Management in 2018. She graduated from Penn State University with a Bachelor of Arts degree in Communications - Advertising and a Bachelor of Design degree in Graphic Design. 

Robert M. Connolly

SBob Connolly is Executive Director of Massey Charitable Trust. In this position he is actively involved in all aspects of the Trust's grant making and investment activities.

Bob is a Certified Public Accountant and has worked closely with a variety of businesses in all phases of the business life cycle.

Bob is a proud graduate of Robert Morris University. He received an MBA degree from the University of Dayton. He also holds a Certificate in Management Accounting, the CMA designation.

Bob is a Past President of the RMU Alumni Association. The Association has honored him with both its Alumni Achievement Award and with its Alumni Service Award. He has been recognized by RMU as a Distinguished Honorary Member of the National Society of Collegiate Scholars and as an Honorary Member of Beta Gamma Sigma.

Bob is a member of the American Institute of Certified Public Accountants, the Pennsylvania Institute of Certified Public Accountants, the Institute of Management Accountants, and Grantmakers of Western Pennsylvania. He has also served on the boards of various nonprofit organizations.

Afshan Khan

As Executive in Residence at Innovation Works, Afshan Khan works with early stage hardware companies focused on robotics, IOT, agtech, energy, and advanced manufacturing. Afshan advises on critical business issues, including business plan development, market validation and fundraising. As EIR, Afshan evaluates companies for funding by Innovation Works.

Previously Afshan was CEO of Focal Point Products, international manufacturer and distributor of polyurethane building materials. She also held key positions in Xerox Corporation, in business development, M&A, and strategic planning.

Afshan holds an MBA from Carnegie Mellon Tepper Business School, and a BS in Business Administration and English from Duquesne University.

John Lynch

John is the retired President/CEO of ECSI, Educational Computer Systems, Inc. During John's employment, he and his team, grew ECSI from 40 to 2,200 colleges and universities. In December 2012, ECSI was acquired by Heartland Payment Systems, a publicly traded company, specializing in credit card processing. John has more than 25 years of experience in programming, systems analysis/design, product management, sales management and running a SAAS-type business. Early in his career, he was a pharmacist and then managed several stores for Walgreens Drug in Arizona. John holds a BS degree in Pharmacy from Duquesne University. He also took several computer programming classes at Robert Morris University. Currently, John sits on several company boards, provides business and sales consulting to several companies and holds the title of Entrepreneur in Residence at Robert Morris University. John and his wife Debbie live in Sewickley Heights.

Michael M. Matesic

Michael M. Matesic, President & CEO of Idea Foundry, Inc., is a seasoned business executive experienced in working with businesses at a variety of stages. Over the last 17 years at Idea Foundry he has invested in and participated in the development of over 200 innovation based start-ups, creating jobs in the region. Previously, Mr. Matesic was Chief Executive Officer for two start-up companies and Chief Financial Officer for MetalSite, Inc., participating in the rapid growth of the company and public registration process. While at MetalSite, Mr. Matesic led the startup of the company's subsidiary, ScrapSite.

Before that he served as Senior Vice President and Chief Financial Officer for Anker Coal Group and its subsidiaries where he was responsible for Human Resources, Information Technology, Tax and Finance functions.  During his ten years with Anker Coal, Mr. Matesic led a successful registration with the Securities and Exchange Commission, managed the company's substantial growth, established and invested in various start-up companies and completed many acquisitions.

A 1987 graduate of Duquesne University with a B.S. in Business Administration, he spent two years on the audit staff of Ernst & Young, LLP in Pittsburgh.

John Quayle

John is a Pittsburgh based entrepreneur, investor, advisor, and startup community leader. After graduating with a degree in graphic design, he quickly realized the power of entrepreneurship and fell in love with starting & growing businesses. Since that point, he has specialized in turning ideas into reality - working in a number of different industries such as economic development, venture capital, entertainment, and finance. As the unofficial eyes & ears of the Pittsburgh startup scene, John is deeply connected into the region through his media brand StartNow Pittsburgh. When he is away from the office, you can find him running long distances, getting lost in a good business systems book, or trying to attend as many NHL games as he can across North America.