Newsroom
Robert Morris University
Covid-19 Causes Fall Sports Postponement
Horizon League and Big South Conferences Hope for a Restart in Spring.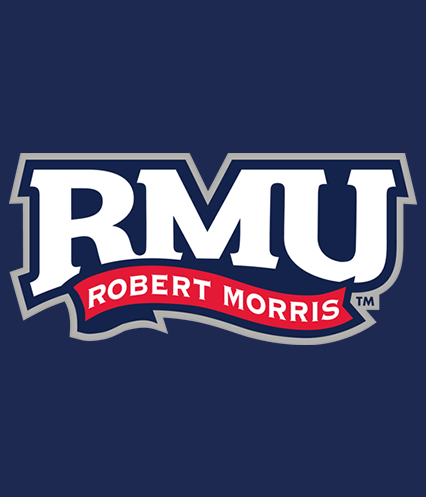 Guided by its core value of student-athlete well-being and considering further developments in the outbreak of COVID-19, the Horizon League Board of Directors, acting on a recommendation from the league's council, has postponed fall competition for all sports, championship and non-championship, for the fall season.
A decision on whether fall sport competition can take place in the spring will be determined by the board and council at a later date. Individual institutions will make decisions regarding training, practice and recruiting in accordance with NCAA regulations, state and institutional guidelines.
In a related development, the Big South Conference also has delayed its fall sports seasons, with the intent of playing in the spring. RMU, which is an associate member in the Big South in football, will move its conference football season to the spring of 2021. The decision provides flexibility to allow individual institutions to play up to four non-conference football games this fall, which RMU has opted not to pursue. RMU was slated to play four non-conference games in 2020, including VMI, Bowling Green, Hawaii and Duquesne, as well as participate in a full Big South Conference schedule.
"With the excitement of playing as a new first-year member of the Horizon League and Big South, we recognize how meaningful this opportunity was for our student-athletes, coaches and staff in competing for a championship in our new conference," said RMU Vice President and Director of Athletics Chris King. "We also recognize that our student-athletes and coaches will be disappointed, but our highest priority has been, and will continue to be, the health and safety of those involved in our athletics program. Our entire department has been dedicated throughout the summer to keep our student-athletes, coaches and staff safe as they returned to campus for workouts and practice."
"We are all broken-hearted that we will not be able to provide competitive opportunities for Big South student-athletes this fall," Big South Commissioner Kyle Kallander said. "However, the path forward must protect the health and safety of our student-athletes, and some of the current trends and unknowns with COVID-19 have made that a huge challenge."
King said the decision to postpone made by each league was "extremely difficult" but will allow more time "to determine the best, and safest, course of action moving forward." 
The decision to participate in intercollegiate athletics for the winter sports will be made at an appropriate time and will be informed by an evaluation of the state of the coronavirus pandemic.
"RMU Athletics will work directly with our respective conference to re-evaluate fall sports and shift our attention to provide our student-athletes and coaches with a championship opportunity," King said.
RMU will continue to adhere to the evolving recommendations and requirements of the Centers for Disease Control and Prevention (CDC), local and state health guidelines, the RMU Ready Plan, RMU Athletics Return to Campus Policy and Procedures, UPMC Sports Medicine guidelines, the NCAA Resocialization of College Sports guidelines and the Horizon League COVID-19 Advisory Panels for all practice and workout activities. RMU will continue to be guided by its top priority, which is the health, safety and well-being of student-athletes, coaches and staff.