Newsroom
Robert Morris University
Full-time Counselor Added to Residence Life
The new position is based in Washington Hall for easy access to students living on campus.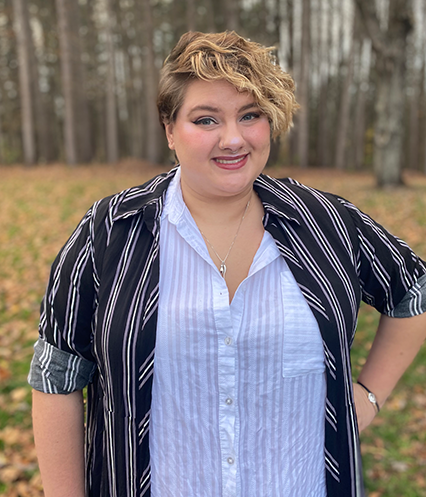 Students living on campus now have access to a full-time mental health counselor in the residence life offices in Washington Hall thanks to a grant from the Citrone 33 Foundation. 
As counselor-in-residence, Ryann Burick is easily accessible for short-term counseling, crisis intervention, and wellness programs. Burick is experienced in both clinical care and crisis intervention and has served in multiple outpatient mental health roles. She formerly was a suicide crisis worker for Mercer County Behavioral Health Commission and provided crisis support for Allegheny College. 
Burick is one of four full-time counseling clinicians serving students at RMU during daily business hours and available on-call for crisis intervention at other times. Her office is in the rear of the residence life offices in Washington Hall rather than the counseling center at Patrick Henry Center, a location has been selected deliberately to help reduce stigma and barriers for students seeking counseling services.
The counselor-in-residence position is funded with a grant of $154,280 from the Citrone 33 Foundation, which invests in education and health and human service programs. Founder and CEO Cindy Citrone is a former occupational therapist and a minority owner of the Pittsburgh Steelers with her husband, Rob. Earlier this year, the Citrone 33 Foundation held the U Prize initiative, in which two RMU student proposals were among those awarded prize money to fund projects improving student mental health.