Newsroom
Robert Morris University
The Minuteman - 4/8/2022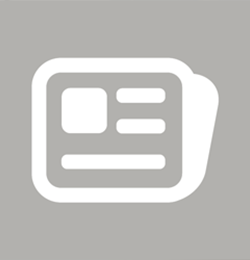 News
The Student Keystone Media Awards contest recognizes high school and college journalism that provides relevance, integrity, and initiative in serving readers. Several RMU students took home Keystones this year:

-Best Newscast (Broadcast), First Place, "RMU LIVE 11-08-2021": John Blinn, Colby Sherwin, Samantha Dutch, Kaelei Whitlatch
-Best Sports Coverage (Broadcast), First Place, "RMU's Men Basketball Traveled to Historical Rupp Arena to Face Kentucky," Nathan Briesinger, Wyatt Diedler.
-Podcast, Second Place, "A Trip Through The Movies," John Blinn, Breanna McCann

Congratulations to all winners!

Senior forward Kahliel Spear of the RMU men's basketball team added another honor to his impressive 2021-22 season Thursday, as he was selected the 2022 Horizon League Winter Scholar-Athlete of the Season. The Horizon League recognizes student-athletes at the conclusion of each of its three athletic campaigns as the Scholar-Athlete of the Season. To be eligible for consideration, a student-athlete must be a member of their respective sport Horizon League All-Academic Team and the honor is selected by the faculty athletic representatives based on a combination of athletic and academic achievement.

Spear is the male co-winner of the award along with Oakland's Connor Goetz, a member of the track & field team for the Golden Grizzlies. The female honor was bestowed to Susan LaGrand of the Oakland swimming program. The trio follow in the footsteps of Milwaukee's Ari Miller (volleyball) and Paolo Gratton (men's soccer), who were named the 2021 Horizon League Fall Scholar-Athletes of the Season. Read more here.

From a birthday celebration to personal and professional development to coffee and conversations, RMU's Covestro Center for Community Engagement spring newsletter is packed with engaging and informative content. Take a look here!
 
Check out a double edition of RMU in the News, featuring a selection of new media coverage of RMU in February and March. The Top Secret Colonials were media darlings last month, garnering a lot of coverage for their 24-hour gaming marathon in support of humanitarian relief efforts in Ukraine. The media also took note of the new RMU Book Bundle program.
You're Invited
The RMU Counseling Center and AFSP (American Foundation for Suicide Prevention) are teaming up again! Join us on Saturday, April 9, for our annual Out of the Darkness Color Walk/Run for suicide prevention. Interested participants can register now at afsp.org/RMU. After the walk, stick around for free food (from Revival Chili, Hot Bunz, and Dad's Pub & Grub food trucks) and our Dance Party for Prevention on the Nicholson Patio/Lawn. Runners and walkers should also plan to swing by the Moxie Selfie Station & Photo Booth to capture a few colorful memories! Please visit the afsp.org/RMU website for more information on the day's agenda and FAQs. We hope you'll join us as we work to raise money and awareness for this important cause! Interested in volunteering? Please email Sarah Walters at walterss@rmu.edu. 

Graduate Admissions has been holding a series of Virtual Open Houses to talk about the master's degree programs available at RMU. Hear from Admissions experts and program directors about program requirements, typical degree progression, and our alumni outcomes. One more event is upcoming: Monday, April 11 at 5:30 p.m. - Cyber Investigations and Intelligence.

The student editors of RMU's literary magazine, Rune, would like to invite you to the release reading for the 2022 edition of Rune on April 12 at 5 p.m. in the Wheatley café. The reading will feature special guest reader, Michael Simms, author of American Ash and founder of Autumn House Press. 

The Center for Innovation and Outreach would like to extend a special invitation to attend our limited in person Innovation Speaker Series with lunch provided by the CIO.  Please respond to this short google form to RSVP as spaces are limited. The talk by Matthew Naeger, executive vice president and chief strategy officer, Americas, at Merkle is titled "Innovation In Marketing: What's Now & What's Next?" It takes place Friday, April 22, with lunch at noon and the lecture starting at 1 p.m. The lecture will focus on the current landscape for marketing, including how brands are built today, what they are focused on in the new world of data-driven marketing, and how companies are thinking of their transformation from traditional forms of marketing in to the evolution of marketing based on putting the customer experience at the epicenter of how they plan, buy, and execute media and marketing programs.

The annual RMU Undergraduate Research Conference will take place virtually Friday, April 22, from noon to 4:30 p.m. You can find more information about the conference, including the program, on the conference webpage. Students from all schools and years will present their research at the conference! We will be using a virtual conference platform, Gather, and Google Meet to facilitate the conference. You can learn how to use Gather by watching this short video, which was created by Monica VanDieren, university professor of mathematics and director of the University Honors Program.
Upcoming Sports
NCAA Division I
It's Party on the Plaza! Come join RMU lacrosse fans on Saturday, April 9, starting at 11 a.m. at Joe Walton Stadium Plaza for music, food, and championship ceremonies. The day includes a doubleheader: Women's lacrosse takes on Kent State at noon, and the men take the field against Bellarmine at 3 p.m. Check out all the details here.
Go to rmucolonials.com for ticketing and other information about NCAA Division sports at RMU.
Upcoming Concerts 
Lil Durk, April 26
Whiskey Myers, May 1
CHEER Live, July 12
Gabriel "Fluffy" Iglesia, October 14 and 15. (Please note the new dates. All tickets will be honored.)
All concerts are at the UPMC Events Center. Go to www.upmceventscenter.com for more information.