Newsroom
Robert Morris University
The Minuteman - 8/5/2022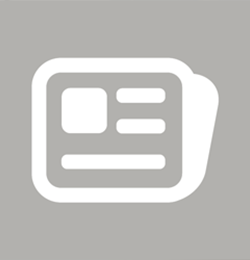 News
Get ready for a weekend to remember! As a kick-off to Homecoming 2022, on Friday, October 7, RMU will celebrate the inauguration of Michelle L. Patrick as the university's 9th president, with an investiture ceremony at 1:30 p.m. in the UPMC Events Center. A reception will follow afterwards under a tent at the Alumni Gazebo. The following day is Homecoming, when the Colonials football team take the field at noon against Gardner-Webb University. And that night, living legends Earth, Wind, & Fire take the stage at the UPMC Events Center in what will be the building's first ever Homecoming concert. Please look for details in the coming weeks in your RMU email and here at the Minuteman. 

For the 10th consecutive year, the RMU men's golf team was recognized for its excellence in the classroom as it was bestowed with the Team Academic Award from the Golf Coaches Association of America (GCAA) Monday. The Colonials recorded a team grade point average (GPA) of 3.18 for the 2021-22 academic year, surpassing the GPA of 3.00 that is required for GCAA Team Academic Award recognition. The team honor for RMU comes on the heels of rising senior Alex Seelig being named a 2021-22 Srixon/Cleveland Golf NCAA Division I All-American Scholar. Read more here.

Senior Mike Zolnierczyk of the RMU men's soccer team has been named the President of the 2022-23 Horizon League Student-Athlete Advisory Committee (SAAC) for the second consecutive year. Each of the league's member institutions is represented by two student-athletes. Joining Zolnierczyk for the Colonials is sophomore Morgan Guelas of the RMU women's soccer program. Read more here.

The RMU Center for Innovation and Outreach has had a busy summer. Activities included:

·      Two secondary teacher training events in July in coordination with VEX Robotics. Instruction was for secondary teachers and administrators and was offered at no cost. The workshop and participants learned and participated in STEM games and how to bring learning to life through the excitement of classroom competitions. Arif Sirintericki, university professor of industrial and manufacturing engineering, offered engineering lab tours and an overview of engineering majors offered at RMU.

·      The second annual Human-Animal Interaction CEWHALL Program Workshop in coordination with the Pittsburgh Zoo & PPG Aquarium. Twenty-three middle and high school participants learned how to train animals and successfully lead themselves, animals, and people through positive relationship building, empathy, and teamwork. RMU alumna Michelle Farmerie of the Pittsburgh Zoo led this hands-on workshop where students worked with live koi to get an introduction to the fundamentals of the positive methods professional animal trainers use. This humane education workshop was co-headed by Shamika Zyhier, assistant professor of nursing and supported by John Locke in Student Life utilizing interactions with koi to teach aquatic animal and conservation basics as well as problem solving skills students can later apply to other animal species.

·      The RMU Sports Communication Workshop, hosted with the Department of Communication and Organizational Leadership. High school students from three school districts had an opportunity to explore multiple aspects of the sports communication industry in an engaging four-day workshop. The RMU Sports Communication Workshop was led by Anthony Moretti, associate professor of communication, who was a sports reporter, broadcaster and producer for more than a decade before entering higher education. High school students completed a print-style feature story and a podcast, anchored a sportscast, and participated in an e-sports gaming program. 

 
Personal Mention
Management Professor Daria Crawley, interim associate dean of the RMU School of Business, was recently appointed to the Community College of Allegheny County Board of Trustees.

Ed Karshner, associate professor of English, won a residency and scholarship to do research at the prestigious Berea College Media Archives Fellowship, which is an outreach program of the Special Collections and Archives department of Hutchins Library at Berea College. The program is designed to increase the scholarly use of SCA's non-commercial audio and video collections. The American Folklore Society singled out Karshner for this same accomplishment, describing his work thusly: "Karshner's study at Berea in July 2022 will be in pursuit of his interest in researching, teaching, and writing about Appalachian folklore, magic, and mysticism. He will be making use of the many sound recordings of eastern Kentucky tales and stories collected by folklorist Leonard Ward Roberts during the 1950s and 1960s. He will draw upon the Roberts recordings for materials to use in teaching folklore classes, fiction writing, academic papers, and popular writing about how folklore informs and clarifies popular culture. Intended outcomes of the Fellowship include the sharing of unique, primary examples of folklore from the recordings in Reckon Review."

 
Events
The Career and Professional Development Center will be hosting the RMU Fall 2022 Career Fair at the UPMC Events Center (Conference Room level) on Tuesday, September 20, 2-5 p.m. As many as 85 top employers of the region will be participating. Professional headshots for students will be available at no cost. Please encourage your students to attend! Student registrations begins August 29 via Handshake.
Upcoming Concerts 
Kehlani, August 16
Cody Jinks, August 20
Why Don't We, August 29
I Prevail, September 11
Conan Grey, September 22
Earth, Wind & Fire, October 8 (Homecoming weekend!)
Blue's Clues and You! Live on Stage, October 13
Gabriel "Fluffy" Iglesia, October 14 and 15. (Please note the new dates. All tickets will be honored.)
Bring Me the Horizon, October 16
Spy Ninjas Live, October 27
All concerts are at the UPMC Events Center. Go to www.upmceventscenter.com for more information.