Newsroom
Robert Morris University
The Minuteman - 9/16/2022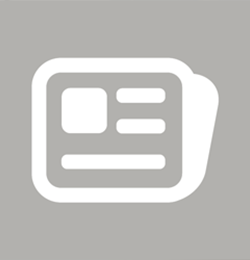 News
The Media Arts Gallery is featuring "Pearl Bryan," an exhibit by photographer Stephen Chalmers about an 1896 killing in Kentucky that received national attention. Bryan was seven months pregnant when she was brutally murdered by her lover. The exhibit includes artifacts, photographs, and historic ephemera. It is open from 10 a.m. to 6 p.m. Mondays through Fridays until November 7, when there will be a closing reception and talk with the artist.
RMU's 14th annual Creepy Conference is seeking presentations on topics such as the supernatural, witches, the Sandman, Gothic, haunted houses, or horror films. Send a one-page description of your presentation idea to Pamboukian@rmu.edu by Thursday, Sept. 29.
Staff and faculty are welcome to free class sessions at the Bayer Center for Nonprofit Management either online or in person. Brush up your skills or learn new ones in areas including finance and fundraising, management and marketing, leadership and HR. Use the code RMU100. (Code cannot be used for Excel sessions, BoardsWork! or one-on-one clinics.) View the full catalog here.
Events
Sam Moore, executive director of Pittsburgh's soon-to-open Moonshot Museum, is coming to campus next Tuesday for an Innovation Speaker Series luncheon presented by the RMU Center for Innovation and Outreach. Join us for a sneak peek of this new museum and a closer look at the exciting innovation that's happening across the Western Pennsylvania space ecosystem. Luncheon is 12:30-2 p.m. and space is limited. RSVP here.
The Career and Professional Development Center will be hosting the RMU Fall 2022 Career Fair at the UPMC Events Center (Conference Room level) next Tuesday from 2-5 p.m. Ninety top employers of the region will be participating. Professional headshots for students will be available at no cost. Please encourage your students to attend! Student registrations begins August 29 via Handshake.
Due to the career fair, the UPMC Upper Lot will be closed to employee and student parking on Tuesday. If you typically park there, please plan to park in another area that day.
October 7-8 will be a Weekend to Remember at RMU: On Friday, Oct. 7, at 1:30 p.m. we will celebrate the inauguration of Michelle L. Patrick as the ninth president of Robert Morris University, followed immediately by a reception under the tent at the Alumni Gazebo. The next day is Homecoming, when the RMU football team takes on Gardner-Webb at noon. The party continues that evening with an Earth, Wind & Fire concert at the UPMC Events Center. Get all the details here. 
Upcoming Sports
NCAA Division I
Women's Volleyball vs. Oakland, Tuesday, Sept. 20, 6 p.m., Peoples Court
Men's Soccer vs. Saint Francis, Wednesday, Sept. 21, 2 p.m., North Athletic Complex
Football vs. East Tennessee State, Saturday, Sept. 24, Noon, Joe Walton Stadium
Women's Soccer vs. Detroit Mercy, Sunday,, Sept. 25, 1 p.m., North Athletic Complex
Go to rmucolonials.com for ticketing and other information about NCAA Division I sports at RMU.
Club Sports
Women's Club Soccer vs Duquesne, tonight at 7 p.m., Joe Walton Stadium
Men's Club Soccer Doubleheader, tomorrow at 11 a.m. vs IUP and 3 p.m. vs Pitt, Practice Soccer Field 
Go to rmuclubsports.com for more information about club sports at RMU.
Upcoming Concerts 
Conan Grey, Sept. 22
Earth, Wind & Fire, Oct. 8
Blue's Clues and You! Live on Stage, Oct. 13
Gabriel "Fluffy" Iglesia, Oct. 14-15
Bring Me the Horizon, Oct. 16
Spy Ninjas Live, Oct. 27
Trey Anastasio Band and Goose, Nov. 15
All concerts are at the UPMC Events Center. Go to www.upmceventscenter.com for more information.