Newsroom
Robert Morris University
RMU Adds Health Sciences B.S. Degree Program
Degree has population health, allied health, and general concentrations.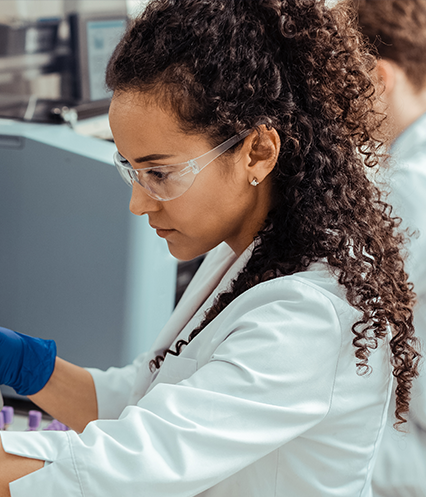 The Robert Morris University School of Nursing, Education and Human Studies has added a new bachelor of science degree in Health Sciences, further broadening its offerings for students interested in a variety of in-demand career options in the growing healthcare industry.
The B.S. in Health Sciences will be offered on the RMU Moon Township campus beginning in the fall semester in three concentrations:
Pre-professional Allied Health — For students who wish to pursue careers as physical or occupational therapists or other allied health professionals. Coursework will include a strong foundation in science to prepare for graduate-level coursework in a professional school.
Population Health — For students interested in addressing healthcare disparities and helping communities to achieve better health outcomes in roles such as community health program coordinators, medical sales representatives, behavior support technicians, home health aides, and medical research coordinators.
General — For students considering various healthcare professions and needing to customize their program of study to suit their own career goals, with the guidance of a faculty advisor and a success coach.
"The new Health Sciences degree concentrations will provide options for students across the entirety of the healthcare spectrum," said D. Mark Meyers, dean of the School of Nursing, Education and Human Studies. "Whether you want to be a clinician, a leader, or a healthcare specialist, we can offer a professional pathway to success in career fields where demand is only growing."
The new degree adds another professional program to RMU's wide variety of undergraduate and graduate healthcare degrees and certificate programs. Bachelor's degree programs include Pre-Med, Nursing, Advanced Medical Imaging Technology, Biomedical Engineering, Health Services Administration, and Psychology; master's programs include Nursing Education, Nursing Leadership, Health Services Administration, Healthcare Analytics, Healthcare Systems Engineering, and Counseling Psychology. RMU also offers a Doctor of Nursing Practice degree program with three concentrations — Family, Adult/Gerontology, and Psychiatric/Mental Health — and was the first D.N.P. program in the state approved by the Pennsylvania Board of Nursing.