Newsroom
Robert Morris University
RMU Announces First Endowed Head Coaching Position
The Pat Gallagher Head Men's Basketball Coach position puts RMU into elite company.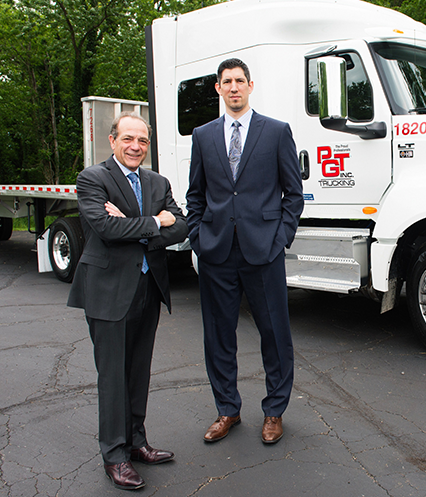 The Robert Morris University Department of Athletics has received its first head coaching endowment, courtesy of a generous gift to create the Pat Gallagher Head Men's Basketball Coach position.
The gift comes from Patrick Gallagher, founder and CEO of PGT Trucking Inc., a former member of the RMU Board of Trustees and longtime university donor.
"This gift will bolster the culture and tradition of excellence we have built in our men's basketball program and throughout our NCAA Division I sports programs," said RMU President Chris Howard. "We applaud Pat Gallagher for his commitment to Robert Morris."
The first Pat Gallagher Head Men's Basketball Coach is Andy Toole, who has been head coach of the Colonials men's team since 2010, amassing a record of 168-40 during that time. Toole has coached RMU to an NCAA Tournament appearance, two NIT appearances – including a historic 2013 victory over the University of Kentucky – and two appearances in the CollegeInsider.com tournament.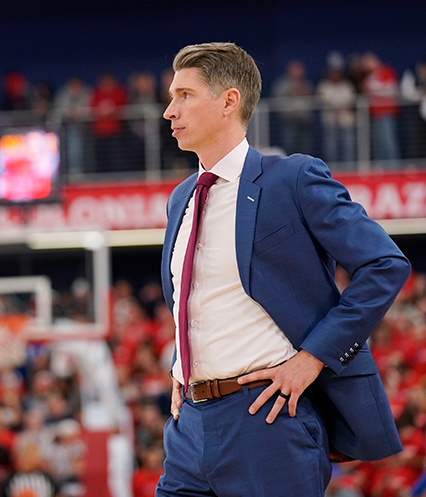 "Not only does this gift put RMU Athletics in elite group of schools with an endowed coaching position, it is most importantly an investment in the entire student-athlete experience at RMU," said Andy Toole, the Pat Gallagher Head Men's Basketball Coach at Robert Morris. "We are grateful for the commitment that Pat has made to RMU athletics and helping us to build on our winning culture."
Gallagher made his historic gift to Robert Morris as part of the university's RMU 100: Ready to Rise comprehensive fundraising campaign, which RMU unveiled today. The campaign's goal is to raise $100 million by the university's 100th anniversary in September 2021, and has already received gifts and pledging totaling $92 million.
"Robert Morris's success in athletic competition is established on top coaching talent," said Gallagher. "I am honored to donate to this organization and this program, as I recognize and value the integrity of the coaching leadership at RMU, and hope to reinforce these values through the implementation of the head coaching endowment."
The gift comes as RMU basketball begins its inaugural season in the UPMC Events Center, a 161,000 square-foot multipurpose facility that opened in May. The facility is home to men's and women's basketball and women's volleyball, was funded entirely through donations and corporate sponsorships.
"Donors such as Pat Gallagher have made a substantial investment in RMU Athletics and the success of our student-athletes," said Chris King, vice president and director of athletics at RMU. "They will reap the benefits on the court and in the classroom."