Newsroom
Robert Morris University
RMU to Break Ground November 12 on New Space For the School of Engineering, Mathematics and Science
Historic day also will feature men's basketball home opener vs. Pitt in the new UPMC Events Center.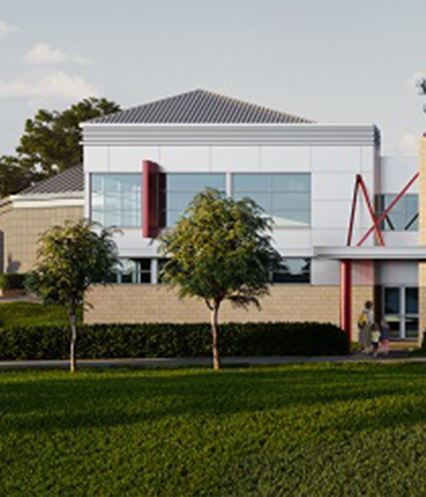 Robert Morris University will break ground on an expansion to the John Jay Center for the School of Engineering, Mathematics and Science at 3:30 p.m. Tuesday, Nov. 12, at the university's Moon Township campus.
The 14,000-square-foot expansion will include new engineering laboratories; a new outreach and research center; collaborative interdisciplinary space for demonstration, development and research; as well as an innovation design suite which will address gaps in regional workforce needs. This expansion is funded through a $5 million grant from the Richard King Mellon Foundation.
The groundbreaking will kick off a day of celebration at Robert Morris, including the first basketball game at the UPMC Events Center, featuring the RMU's men's team versus the Pitt Panthers. Tip-off is at 6 p.m., and the game will be nationally televised on ESPNU.
The 161,000 square-foot UPMC Events Center includes a 4,000-seat arena, dubbed Peoples Court, that is home to the university's NCAA Division I men's and women's basketball teams and volleyball team. The venue has hosted six concerts since it opened in May and will feature a performance by Bob Dylan on Sunday, Nov. 10.
Anticipating a sellout crowd, the university will host a big screen viewing party on the lawn of Nicholson Center that is free and open to the public. The evening will culminate with a postgame fireworks display in front of Joe Walton Stadium.
Members of the media are invited to attend all events, and can direct all questions to Jonathan Potts at potts@rmu.edu or 412-397-5291.