Newsroom
Robert Morris University
RMU Climbs Best Graduate Schools Rankings
Both M.B.A. and D.N.P. programs show the biggest gains statewide; Master's in Nursing also rated higher than a year ago.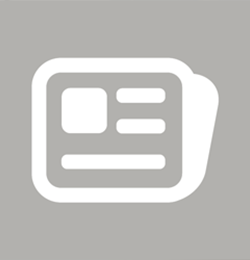 In the U.S. News & World Report 2020 Best Graduate Schools, Robert Morris University's part-time M.B.A. program shot up 38 spots to rank 168th in the country.
RMU's increase was the biggest among all Pennsylvania universities in this year's ranking of part-time M.B.A. degree programs. Locally, the improved ranking for RMU's program moved it ahead of Duquesne's, which fell 63 places to 188th.
RMU's AACSB-accredited part-time M.B.A. program involves team-teaching in all classes and is available either online or in a traditional classroom format. The program's enrollment has doubled in the last two years, and it has 201 students enrolled.
Robert Morris University's Doctor of Nursing Practice degree program, or D.N.P., ranks 117th nationally in the new listings. Its rise of 35 spots from last year's rankings also was the most among the state's D.N.P. programs.
The program has 127 students enrolled. It was the first D.N.P. degree to be approved by the Pennsylvania state board of nursing and offers specializations in adult-gerontology, psychiatric-mental health, and family nurse practitioner as well as a master's-to-D.N.P. option.
Rounding out the U.S. News & World Report graduate school rankings was RMU's master's degree program in nursing, ranked 140th in the country. That was an increase of 15 places over the previous year for the program, which enrolls 52. Both the master's in nursing and the D.N.P. are accredited by CCNE.