Newsroom
Robert Morris University
RMU Creates Dyslexia Outreach Network through Peirce Foundation Grant
Robert Morris University received a gift from the Peirce Foundation to fund the RMU Dyslexia Outreach Network, which will provide systematic outreach to public, private, and parochial K-12 schools in the Pittsburgh area.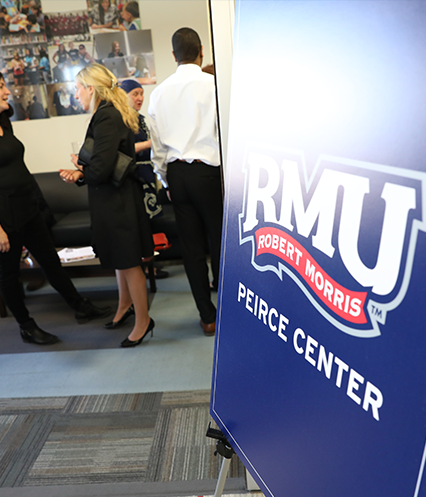 This $325,000 pledge over three years follows the foundation's original $2 million pledge that created the Bob and Joan Peirce Center for Structured Reading Teacher Training, which trains teachers to work with children with dyslexia and other learning disabilities. 
The RMU Dyslexia Outreach Network will inform its partner schools about interventions for dyslexia and provide professional development and training to its staff. 
The RMU Education Department received accreditation from the International Dyslexia Association this summer, allowing the university to certify students as structured literacy classroom teachers or Dyslexia Interventionists. 
According to the Yale Center for Dyslexia and Creativity, dyslexia affects about one in five people and between 80-90% of all those with a learning disability. 
"There's definitely a need for a program like ours," says Amy Jackson, dyslexia outreach support specialist at RMU. "We are making connections with organizations in the Pittsburgh area who support families affected by dyslexia. One organization, Dyslexia Parents Connection, holds monthly meetings across the city. We are excited to host the DPC WEST meetings on campus." 
In addition to preparing teachers to work with children with dyslexia through graduate classes, certificates, and scholarships, the Peirce Center provides tutoring services for children in literacy and scholarship assistance for families.