Newsroom
Robert Morris University
RMU, Four Community Colleges Sign Sweeping Dual Enrollment Agreement
"RMU Gateway" will make it easy and affordable for community college students to earn both an associate and a bachelor's degree.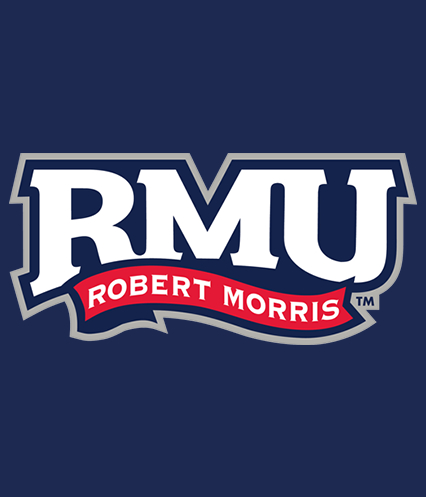 Robert Morris University and four western Pennsylvania community colleges have signed a sweeping agreement to allow community college students to be admitted and enroll simultaneously at RMU. 
This new initiative, called RMU Gateway, will make earning a four-year college degree more affordable and accessible to students living in the Pittsburgh region. The partnership with RMU includes the Community College of Allegheny County, the Community College of Beaver County, Butler County Community College, and Westmoreland County Community College. RMU Gateway will be open for students starting with the Fall 2021 semester. 
The presidents of the five institutions announced this groundbreaking partnership during an event this afternoon at RMU.
"RMU Gateway is the next chapter in the university's history of offering multiple pathways for students to earn a college degree and launch a great career," said RMU President Chris Howard. "This not only puts college within reach for more and more students, but it also bolsters our commitment to ensuring that western Pennsylvania has the highly skilled professional workforce it needs to sustain economic growth."   
The RMU Gateway initiative will allow a community college student to be admitted directly to Robert Morris and take up to 12 credits at RMU at the same time that they earn an associate degree from their community college. Tuition for those credits will be equal to what students pay at the community college, resulting in a significant cost savings. 
Students enrolled in the RMU Gateway program will also be eligible to live in university housing and purchase the university's meal plan while they complete their associate degree. After a student has completed their associate degree, they will transfer to RMU, where they will be eligible for annual scholarships ranging from $3,000 to $12,000 per year, depending on their GPA. That is in addition to any other financial aid for which they may qualify.
"Through our shared commitment to providing students with multiple pathways to achieve their academic and career goals, the Community College of Allegheny County and Robert Morris University are creating new opportunities for our students — ones that, as graduates, will give them the knowledge and skills they need to succeed in an increasingly competitive and complex global workplace," said CCAC President Quintin Bullock.
Students who are dual admitted to Robert Morris through the RMU Gateway program can pursue many of the university's undergraduate degree programs, and the university will accept for transfer all credits that students earn as part of their associate degree at a community college through program-to-program articulations. This includes credits earned through lifelong learning programs, military coursework, professional portfolios, prior learning assessments, and related programs. 
"CCBC and RMU have enjoyed a longstanding partnership, and this dual-enrollment agreement is a natural evolution of ensuring the success of our students," said CCBC President Roger Davis. "Creating more opportunity and more flexibility will further enable Pittsburgh-area students to succeed in their desired careers quickly and affordably. We are excited and optimistic about this new partnership."
To support RMU Gateway students and ensure that every transfer student at Robert Morris flourishes, the university plans to launch the RMU Transfer Success Center. This will be a one-stop shop for students to access all university services, including academic advising and financial aid. Each transfer student will be assigned to a transfer success counselor.
"Geographically, Robert Morris University is perfectly positioned to serve each of our institutions, and its intention to create a Transfer Success Center speaks to its commitment to ensure that our students have a great experience and are well-prepared for their careers," said Nicholas Neupauer, president of Butler County Community College. "We at Butler County Community College are excited to be part of this historic agreement." 
As of the Fall 2020 semester, 265 students who transferred from the four community colleges were enrolled at RMU. 
"Our students at Westmoreland County Community College are at the center of everything we do. We welcome the opportunity that RMU Gateway will provide our students to complete their associate degree while enjoying the benefits of student life on the RMU campus," said Tuesday Stanley, president of Westmoreland County Community College. "Our students' ability to transfer their associate degree credits to earn a bachelor's degree at Robert Morris is the perfect combination, and we are pleased to join our fellow community colleges in this program."  
To learn more about RMU Gateway, go to rmu.edu/gateway.
###
ABOUT ROBERT MORRIS UNIVERSITY
Robert Morris University is a nationally ranked doctoral research university enrolling approximately 4,600 undergraduate and graduate students in more than 100 undergraduate and graduate degree programs. RMU offers fully online courses as well as a traditional residential college experience at its campus on 230 scenic acres 17 miles from downtown Pittsburgh. The Colonials compete in 16 NCAA Division I sports, including basketball, ice hockey, football, volleyball, and lacrosse. Learn more at www.rmu.edu.
ABOUT THE COMMUNITY COLLEGE OF ALLEGHENY COUNTY (CCAC)
Since its founding in 1966, CCAC has flourished, becoming the educational powerhouse it is today—a nationally renowned two-year college dedicated to serving all members of the community. From groundbreaking student success initiatives to top-ranked academic and career-based programs, CCAC continues to be the college of choice for nearly one out of every three adults in Allegheny County.
 
Each year, more than 24,000 students enroll at CCAC, taking advantage of nearly 160 degree, certificate, diploma and transfer programs while thousands more access noncredit and workforce development courses. Comprising four campuses and four neighborhood centers as well as other off-site locations, CCAC is honored to have one of the largest veteran student populations in the state and takes pride in ranking among the nation's top community colleges for the number of individuals graduating in nursing and the health-related professions.
 
CCAC graduates have transferred to the nation's most prestigious colleges and universities, have obtained the most academically challenging and competitive degrees, and can be found at leading companies, organizations and institutions throughout the country. CCAC alumni are actively engaged in every sector of society, providing leadership to scores of economic, scientific, civic and philanthropic entities both in the Pittsburgh region and around the world. Visit www.ccac.edu to learn more.
ABOUT COMMUNITY COLLEGE OF BEAVER COUNTY (CCBC)
CCBC transforms lives through personalized education, dynamic partnerships, and high impact practices. An Achieving the Dream Leader College, CCBC offers 70 degrees, certificates and diplomas, hundreds of continuing education and workforce development programs, direct transfer agreements with four-year colleges and universities regionally and nationally; and a distinctive high school academy dual enrollment program. 
Named "Best of the Valley", a top 10 Best Community Colleges in Pennsylvania by schools.com, and a Great Colleges to Work For, CCBC boasts ranked and recognized programs in practical nursing, professional piloting, and air traffic control. Visit www.ccbc.edu to learn more.
ABOUT BUTLER COUNTY COMMUNTY COLLEGE (BC3)
Butler County Community College was established as western Pennsylvania's first community college in 1965. From its 330 wooded acres in Butler Township, BC3 has expanded to educate students at additional locations in Armstrong, Butler, Jefferson, Lawrence and Mercer counties, as well as online.
BC3 offers 56 associate degree programs and 22 certificate and workplace certificate programs. The college expanded its associate degree program in Nursing, R.N., to BC3 @ Brockway in 2018 and plans to launch a licensed practical nursing program on its main campus in January 2022.
In eclipsing 560 graduates, each of BC3's past four graduating classes have been its largest of the century. Eighty percent of BC3's Class of 2020 graduated debt-free.
The college also provides contracted and open enrollment Workforce Development training in business, professional education, industrial safety and public safety, and additional noncredit opportunities for personal enrichment. Learn more at www.bc3.edu
ABOUT WESTMORELAND COUNTY COMMUNITY COLLEGE
Westmoreland County Community College enrolls approximately 4,800 students each fall and spring semester in career preparation and associate to baccalaureate degree transfer programs.  Classes are conducted at the main campus in Youngwood, the Advanced Technology Center at RIDC-Westmoreland and education centers in Latrobe, Murrysville, New Kensington, Indiana and Uniontown, as well as online. The college also offers short-term job training programs and personal enrichment courses through its Workforce and Continuing Education department. The college operates the Public Safety Training Center that is home to the Police Academy and training for first responders. Westmoreland is accredited by the Commission on Higher Education of the Middle States Association of Colleges and Schools. For more information, visit www.westmoreland.edu.