Newsroom
Robert Morris University
RMU Rises 9 Places in 2022 U.S. News "Best Colleges"
Also among the top 50 "Best Value Schools"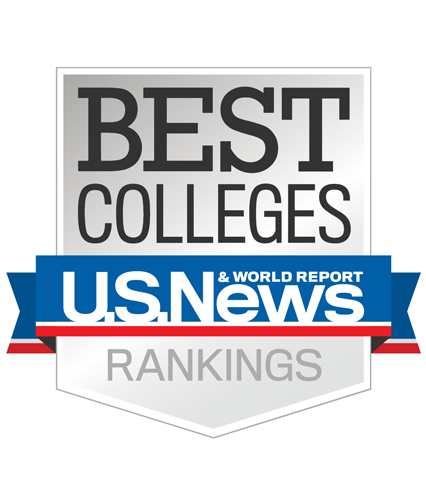 Robert Morris University climbed nine places in the 2022 U.S. News "Best Colleges" rankings and was listed in the top 50 "Best Value Schools" of all national universities.
The university was rated 187th on the publication's list of best national universities, putting RMU in the top half of that prestigious category. As part of the higher ranking, RMU improved its first-year student retention rate as well as six-year graduation rates for all students and for low-income students receiving federal Pell Grants. Also contributing to the improvement was a rise in the number of small classes of fewer than 20 students. More than half of all classes (58%) were that size. RMU's student/faculty ratio of 14-to-1 also reflects more opportunity for personal attention from professors.
U.S. News also rated RMU among the top 50 "Best Value Schools." The measure is based on academic quality relative to the average discounted tuition price, and how much need-based financial aid that schools award which doesn't have to be paid back.
RMU was ranked 48th among national universities in the "Best Value" category, behind Carnegie Mellon University (30) locally and ahead of Duquesne University (65), Chatham University (111), and Penn State main campus (174). The University of Pittsburgh and Indiana University of Pennsylvania, both classified as national universities, are not included in the list of "Best Value Schools."
RMU also is listed among "A+ Schools for B Students" and "Best Colleges for Veterans" in this year's U.S. News rankings.
"The most gratifying thing about this year's U.S. News ratings is that they credit RMU for our rising graduation and retention rates," said RMU President Chris Howard. "I've always said that those are the most important numbers to consider in judging a university."
Institutions are considered national universities in the U.S. News "Best Colleges" rankings if they offer a range of undergraduate majors, plus master's and doctoral programs, and emphasize faculty research or award professional practice doctorates.