Newsroom
Robert Morris University
RMU Teams Up with FedEx Ground to Offer Discounted Tuition to Employees
Robert Morris University has announced an agreement with FedEx Ground, a leader in the ground package shipping industry, that will offer the company's eligible employees discounted tuition rates.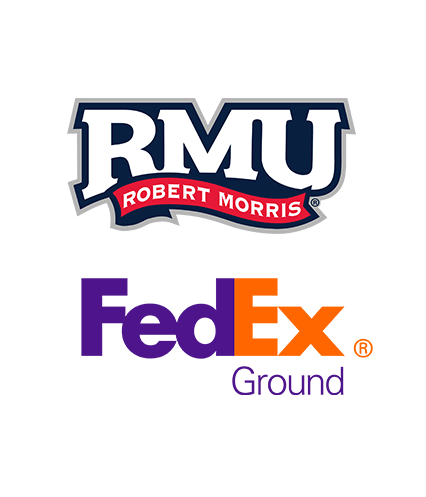 The new program will be offered to 105,000 eligible employees throughout the FedEx Ground network in the United States and Canada. Eligible employees who enroll at RMU and attend in-person or online receive discounted tuition rates for certificate, bachelor's, and master's programs. For doctoral programs, RMU will match FedEx Ground tuition assistance dollars according to company procedures.  
RMU affords FedEx Ground employees dedicated student support services including enrollment and retention counseling, and aids employees who need to earn a high school diploma. FedEx Ground employees became eligible for this program starting with the current academic semester.
"We are proud to work with RMU in offering this benefit to all eligible FedEx Ground employees across our network," said Henry J. Maier, president and CEO of FedEx Ground. "This program enhances our existing tuition reimbursement investments, reinforces our commitment to lifelong learning, and helps our team members achieve their educational goals."
The agreement with FedEx Ground is part of an initiative at RMU to provide talent development and professional education to employers throughout western Pennsylvania. FedEx Ground is headquartered in Moon Township, which is also home to RMU.
"RMU aims to be a preferred strategic collaborator for corporations and other organizations in the Pittsburgh region and beyond," said RMU President Chris Howard. "We hope that more organizations will follow the lead of FedEx Ground in making this kind of investment in their employees and the communities they call home." 
Over the past three years the university has crafted customized talent and leadership development programs with the Port Authority of Allegheny County, Koppers, the Pittsburgh Penguins, and Eat'n Park. Each program is unique, tailored to the specific needs of the employer and its workforce. 
"This agile, consultative approach sets RMU apart, and reflects our commitment to ensuring that the Pittsburgh region has the well-educated workforce it needs to remain competitive," said Derya Jacobs, senior vice president for corporate relations and strategic initiatives.