Newsroom
Robert Morris University
Schonecker Named Head Rowing Coach
Assistant past four years with Colonials promoted to take over program.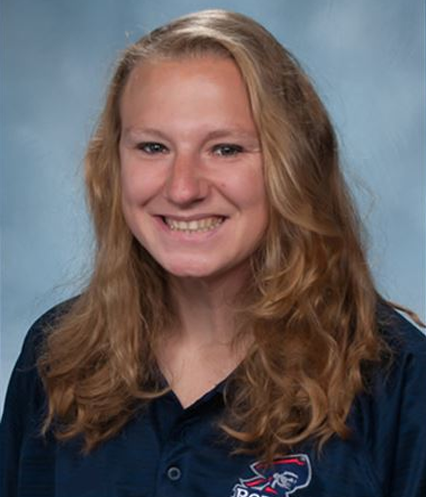 Robert Morris University Vice President and Director of Athletics Chris King announced Tuesday the promotion of Carol Schoenecker to head rowing coach.
"It is a great pleasure to introduce Carol as the next head rowing coach at Robert Morris University," King said. "Carol has been an integral part of building the academic and competitive success for the rowing program. Carol's passion for rowing and her commitment to our student-athletes to learn on and off the water made this an easy decision to lead our rowing program."
Schoenecker, a native of Pittsburgh, Pa., has spent the last four years as an assistant coach with the Colonials after being named to the position in June of 2016. She assisted in guiding the Colonials to Grand Final at the 2019 Metro Atlantic Athletic Conference (MAAC) in each of the Varsity 8, Second Varsity 8 and Varsity 4 while also overseeing the novice program for RMU. The RMU Second Varsity 8 claimed bronze at the 2019 MAAC Championships with a time of 7:26.521.
"I'm humbled and honored to have the opportunity to continue to work with such an aspiring group of strong women and incredible student-athletes," Schoenecker said. "I remember sitting with Nelle (Stahura) at breakfast four years ago, discussing our collective vision of the life changing opportunities that rowing can offer young women. Nothing gives me more pride than the chance to continue to see this program's vision come to life."
Schoenecker spent three years as an assistant coach at Duquesne from 2011 to 2014, coaching the Varsity 4 and Second Varsity 4 to third-place finishes at the Atlantic 10 Championships as well as the Novice 4 to bronze at the Dad Vail Regatta in Philadelphia, Pa.
Earning a Bachelor of Arts degree in history and classics from Bucknell in 2011, Schoenecker also earned a Master of Arts degree in social and public policy with a concentration in peace studies and conflict resolution from Duquesne in 2013. While a student-athlete with the Bison, Schoenecker was a four-time Patriot League champion (2008, 2009, 2010, 2011) as well as a three-time ECAC Champion. She is currently a doctoral student at Duquesne University with a research focus on equity and inclusion initiatives in collegiate rowing.
Schoenecker competed at the Women's Henley Regatta in England in 2008, and also spent two summers coaching the junior women with the Penn Athletic Club Rowing Association. She competed with Fox Chapel Crew Club prior to her collegiate career.