Newsroom
Robert Morris University
Statistics and Data Science Major Wins SMART Scholarship
Allison Kurtz is the second RMU student to receive the prestigious award of full tuition and a guaranteed job after graduation.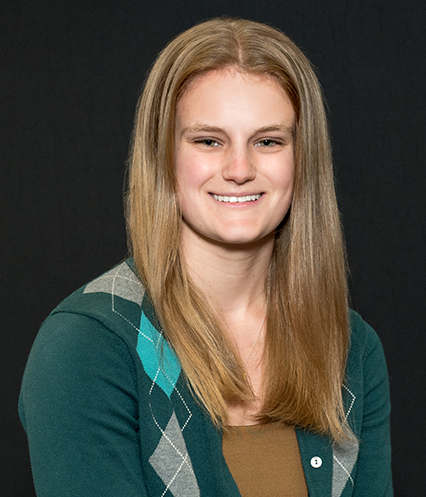 Allison Kurtz got excellent news while she was wrapping up her freshman year. The statistics and data sciences major was notified that she won the Science, Mathematics, and Research for Transformation (SMART) Scholarship from the U.S. Department of Defense.
The award provides full tuition for up to five years, mentorship, summer internships, a stipend, and full-time employment with the Department of Defense after graduation. The unique opportunity offers students hands-on experience at one of over 200 innovative laboratories across the Army, Navy, Air Force, and larger Department of Defense. 
During summer internships, SMART scholars work directly with an experienced mentor, gaining valuable technical skills. After graduation Kurtz will work at National Geospatial-Intelligence Agency in St. Louis, Mo. She is the second RMU student to receive the award, after statistics major Katrina Lewis, who received it in 2019.
"I am very excited about this opportunity, and I cannot wait to see where it will take me," Kurtz said.
The Department of Defense is committed to developing the nation's STEM talent and is the largest employer of federal scientists and engineers, with nearly 150,000 civilian STEM employees. For over a decade, SMART has trained a highly skilled STEM workforce that competes with the evolving trends of industry to support the next generation of science and technology for the nation.
For more information on the SMART Program or to learn how students can apply, please visit www.smartscholarship.org.