Newsroom
Robert Morris University
Stephanie McMahon to Address RMU Class of '19
WWE Chief Brand Officer is Guest Lecturer for Business Course.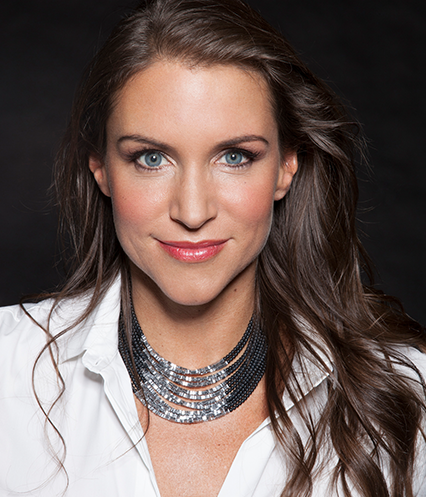 "I am honored to speak at Robert Morris University's 2019 commencement ceremony."
Stephanie McMahon, chief brand officer of WWE, will deliver this year's commencement address to the graduating class of Robert Morris University on Saturday, May 11, at the university's new UPMC Events Center on its Moon Township campus.
More than 700 undergraduate students will receive their diplomas at the university's 94th commencement ceremony. RMU also will award McMahon an honorary doctorate of humane letters at the event, which will begin at 9:30 a.m.
Since last year, McMahon and other WWE executives and performers including McMahon's husband, Paul "Triple H" Levesque, have appeared as guest lecturers for an RMU business and sport management course on the WWE. McMahon is scheduled to speak to this semester's class via videoconference on April 24. Performer Charlotte Flair spoke to yesterday's class.
"I am honored to speak at Robert Morris University's 2019 commencement ceremony," said McMahon. "Inspiring today's generation to achieve their dreams and be the best versions of themselves is something very important to me as a mother of three daughters."
McMahon is responsible for WWE's brand, community relations, and pop culture strategy, represents the company as its global brand ambassador, and also plays a character who appears regularly on WWE programming. The daughter of WWE chairman and CEO Vince McMahon, she has expanded the role of female performers both in and out of the ring.
Gary Claus, an alumnus and former chairman of the RMU Board of Trustees and retired partner at PricewaterhouseCoopers, will give the commencement address at the graduate commencement ceremony on Friday, May 10, at 4 p.m., for some 200 master's and doctoral students.
Commencement weekend will mark the first official university functions at the new 4000-plus-seat UPMC Events Center.
ABOUT WWE
WWE is a publicly-traded global media and entertainment company (NYSE: WWE) with a portfolio of businesses that create and deliver original content 52 weeks a year. WWE's TV-PG, family-friendly programming can be seen in more than 800 million homes worldwide in 24 languages. In addition to having the No. 1 and No. 2 longest-running weekly episodic TV programs in U.S. primetime history (Raw/SmackDown Live), WWE has nearly 1 billion social media followers and is the No. 2 channel in the world on YouTube.
ABOUT ROBERT MORRIS UNIVERSITY
Robert Morris University enrolls approximately 5,000 undergraduate and graduate students in more than 80 undergraduate and graduate degree programs. A nationally ranked doctoral research university, RMU offers fully online courses as well as a traditional residential college experience at its campus on 230 scenic acres 17 miles from downtown Pittsburgh. The Colonials compete in 16 NCAA Division I sports, including ice hockey, basketball, football, volleyball and lacrosse.