Newsroom
Robert Morris University
Track and Field Earns All-Academic Honors
Colonials rank among top 40 of 227 NCAA Division I programs honored.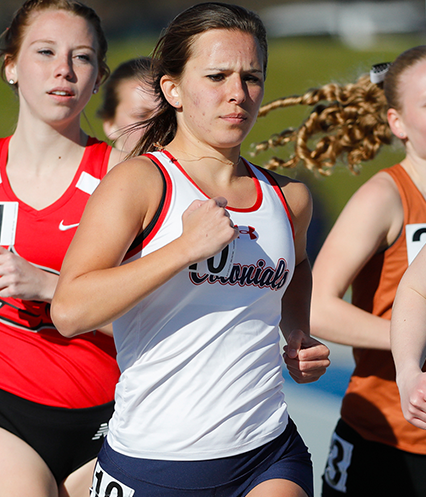 The Robert Morris University track & field team was one of 227 NCAA Division I programs to earn U.S. Track & Field and Cross Country Association (USTFCCCA) All-Academic Team honors, it was announced Monday.
The Colonials posted a team grade point average (GPA) of 3.53 during the 2018-19 academic year, which ranked in the top 40 in NCAA Division I.
A total of 21 student-athletes from RMU were named to the 2019 Northeast Conference Spring Academic Honor Roll, including 11 to the 2019 NEC Spring Commissioner's Honor Roll. Included in that group is Sami Felton, who has compiled a perfect 4.00 GPA through two years at Robert Morris while studying engineering.
Jordan Redinger and Taylor Mears have each compiled a 3.98 GPA, respectively, with Redinger a history major and Mears studying nursing. Redinger will be a junior in 2019-20, while Mears will be a sophomore.
Rising sophomore Harley Stuebgen, meanwhile, owns a double major of accounting and finance and during her freshman campaign in 2018-19 recorded a 3.97 GPA.
Also owning the exact same GPA is Tara Richardson and Paige Bonin, with each sitting at 3.77. Richardson, a rising junior, is a nursing major, while Bonin was a rookie in 2018-19 and studies cyber forensics and info security.
Rising senior Anna Chasovskaia, who owns the RMU indoor school record in the 600-meter and is part of RMU's 4x400-meter relay squad that established a school record this past outdoor campaign, has compiled a 3.79 GPA as an economics major.