Newsroom
Robert Morris University
A True Hero
Leah Lahoda took a 2-month leave from her work in the ICU at UPMC Mercy Hospital to go aid her fellow nurses at a beleaguered hospital in Long Island.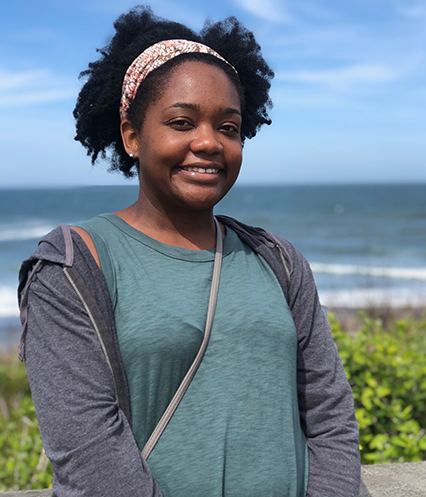 The decision to leave behind her three children and husband for two months in order to lend her talents as a nurse at a New York hospital hit hard by the Covid-19 epidemic came down to one question for Leah Lahoda '16.
"I think the one thing that really stuck with me was reading multiple stories of people dying alone," Leah says. "I thought if I can be there with someone, if I can help one patient and give them some comfort, that's what we're supposed to do as humans."
Leah, a self-described "soccer mom" from Mt. Lebanon, and two coworker friends from the intensive care unit at UPMC Mercy Hospital decided in April to go where their help was needed most. That was NYU Winthrop Hospital in Nassau County on Long Island, which Gov. Andrew Cuomo had singled out as one of the state's worst coronavirus hot spots. So many patients were being treated there that conference rooms and even the cafeteria had to be transformed into temporary patient wards, the number of beds doubling from approximately 500 to more than 1,000.
They got temporary leaves from work in order to take the eight-week assignment. The three are living in an apartment in Brooklyn, 30 minutes from the hospital. It's the first time Leah has been away from her children, ages 11, 10, and 5, for more than an overnight shift.
"I felt like a bad mom for leaving my kids and doing something that's super dangerous," says Lahoda, "I had to go get screening tests and bloodwork done. People would be like god bless you and I'll pray that you're okay, and I started getting more and more scared."
Her husband, Peter, a nuclear engineer and Army veteran who served two tours of duty in Iraq, supported Leah's decision and gave her confidence, she says. The two met in high school in Forest Hills. After graduation they moved to Texas, where Peter was stationed at Fort Hood and she studied cellular biology at the University of Mary Hardin-Baylor. Shortly after she got her diploma, they had their first child;  a second followed the next year. The family later returned to Pittsburgh, where Peter took a job at Westinghouse and Leah worked in medical research at UPMC Children's Hospital of Pittsburgh. After the birth of her third child, she wanted to work more directly with patients, so she enrolled in RMU's second-degree nursing program.
The situation has stabilized at NYU Winthrop, which has treated and released more than 1,000 identified coronavirus patients, while hundreds have died. Dressed in layers of personal protective equipment, Leah cares for the sickest patients. Most of them are not elderly, she says, but middle-aged, in their 40s and 50s. 
Learning new equipment and protocols in such a busy unit adds to the stress, Leah says. But she also has made many new friends who are nurses that she hopes to keep in touch with. Being able to comfort families and patients means a lot to her. 
She describes one recent example of her working day. While caring for one patient in his 40s in critical condition and on constant dialysis, she was trying to fix an unfamiliar machine that was acting up when the sink started to overflow. At that moment, the man's daughter called for an update on her father's condition.
"I took a few minutes to just talk to her, and even though I felt overwhelmed at that moment, I felt like I was doing something," Leah says.
She is eagerly counting the hours for her return in June, and calls home several times a day to talk to Peter and the kids. For Mother's Day, they made her a painting. It says they "get their super powers from their super mom."