Newsroom
Robert Morris University
Tuition-Free Degrees Expanded With New RMU Military Service Award
Vast Majority of Veterans Now Can Earn a Bachelor's Degree at No Cost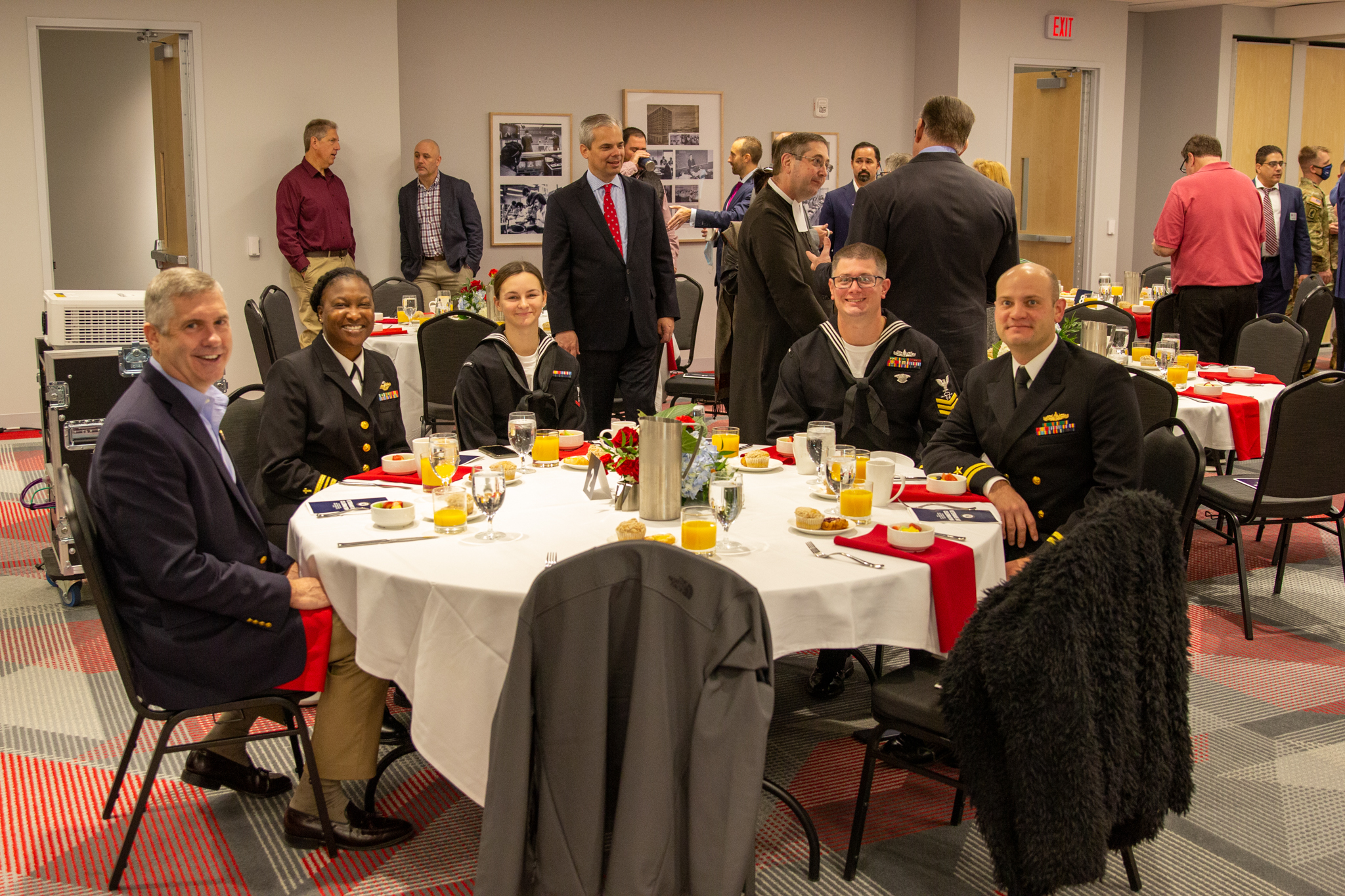 Robert Morris University has announced a new, expanded RMU Military Service Award that will cover all tuition and fees for any undergraduate programs of study for veterans, service members, or their spouses or dependents using the Post-9/11 GI Bill®, regardless of their benefit coverage level.
The new award enables the vast majority of veterans to earn a bachelor's degree at no out-of-pocket cost. The university also has announced an additional 25 percent tuition discount on top of federal benefits for veterans enrolled in any master's degree program.
The expanded awards will be offered to new students enrolling for the spring semester starting January 2022 as well as to current student veterans already enrolled at RMU. The university currently serves 320 students through its Center for Veterans and Military Families.
With the new award, RMU will cover a "funding gap" for any veterans, active duty service members and other eligible Post-9/11 GI Bill® beneficiaries whose government tuition benefits are not at full 100 percent coverage for undergraduate study.
"Veterans and their families should not have to worry about whether their GI Bill® benefits are enough to cover the cost of a college degree. RMU is determined to do all that we can to help the loyal men and women who have served our country," said RMU President Chris Howard. Howard graduated from the Air Force Academy, served in Afghanistan and is a retired lieutenant colonel in the Air Force Reserve.
Veterans and military personnel not eligible for Post-9/11 GI Bill® benefits will still receive tuition discounts of up to 25 percent for undergraduate or master's degree studies under the new initiative.