Newsroom
Robert Morris University
Wollet Repeats As CoSIDA Academic All-America Selection
Robert Morris University senior linebacker Adam Wollet was named to the 2018 Google Cloud College Sports Information Directors of America (CoSIDA) Academic All-America Team for the second consecutive season, joining an exclusive group of Colonials to earn the distinction multiple times. Wollet earned a spot on the first team this season after earning second-team honors as a junior.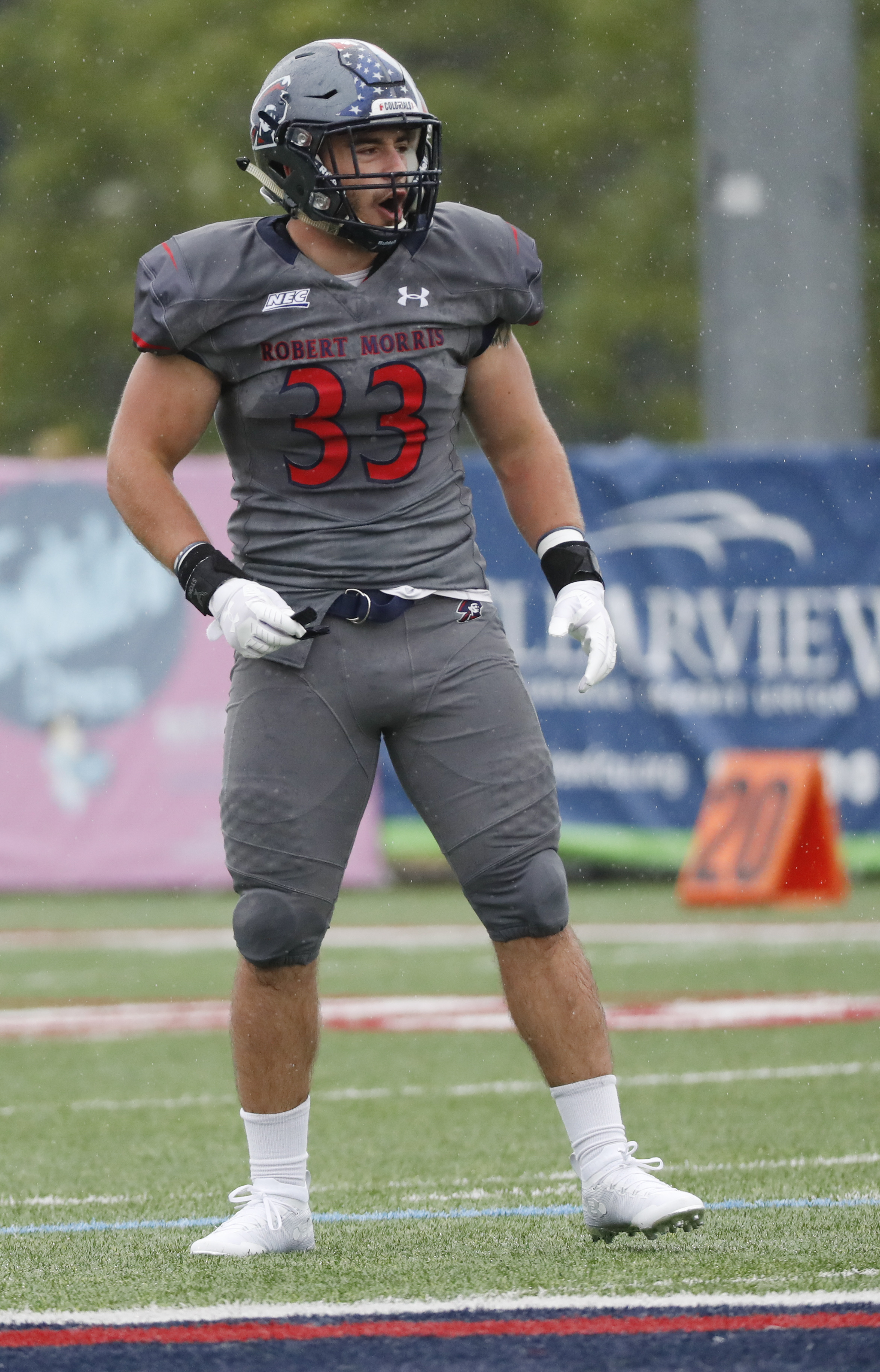 It marks the 11th time an RMU football player has earned the honor while Wollet becomes just the fifth different player in team history to be recognized on the national level by CoSIDA. Ray Gensler, Nolan Nearhoof and Nick Faraci are the only other Colonials football players that have been named CoSIDA Academic All-America on multiple occasions.
A native of Poland, Ohio, Wollet has a perfect 4.0 grade point average while carrying a double major in finance and management. He was named to the CoSIDA Academic All-District II Team each of the last three seasons and earned All-Northeast Conference Second Team honors in both 2017 and 2018.
Wollet left his mark all over the Robert Morris record book as he capped an impressive four-year campaign as a middle linebacker. He led the Northeast Conference and finished 10th in the nation with 111 tackles in 2018. It's the fifth-highest tackling total in team history and gives him two of the top-seven single-season marks by a Colonial. Wollet's 54 solo stops this season are second-most in team history. The senior finished his career with 56 tackles in his final four games, an average of 14 tackles per game, as he collected 10 or more stops in seven games.
Wollet's monster senior season moved him into third on the team's career tackle list with 314. He is second at RMU with 40 career starts at linebacker and had a string of 29 consecutive starts that stretched over three seasons.