Winning with Global Markets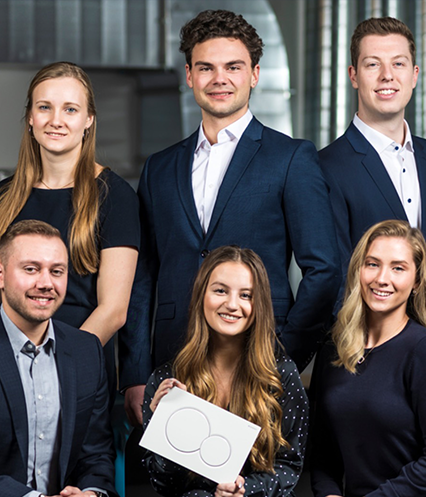 "These are professional consulting projects that companies pay approximately $20,000 to have done. They are intense with very high expectations."
A strong global business perspective was the biggest reward for a team of three RMU and three Swiss business students who won 1st place for their market research project in the 2020 WTT Young Leader Awards in Switzerland.
Each year RMU partners with the Eastern Switzerland University of Applied Sciences to field a joint Swiss-U.S. student marketing team for a prestigious consulting project competition.
While coronavirus travel restrictions kept RMU's finalists from attending this year's gala awards event in Switzerland in person, team members were thrilled to hear their names called out as the winners at the virtual ceremony — and delighted to receive their share of a $24,000 prize fund.