2021 Harshman Scholar application is now open!
The RMU Department of Accounting and Taxation invites you to apply for the Harshman Scholar Fellowship! Join the movement to unleash your ideas and take the next step in your leadership development journey!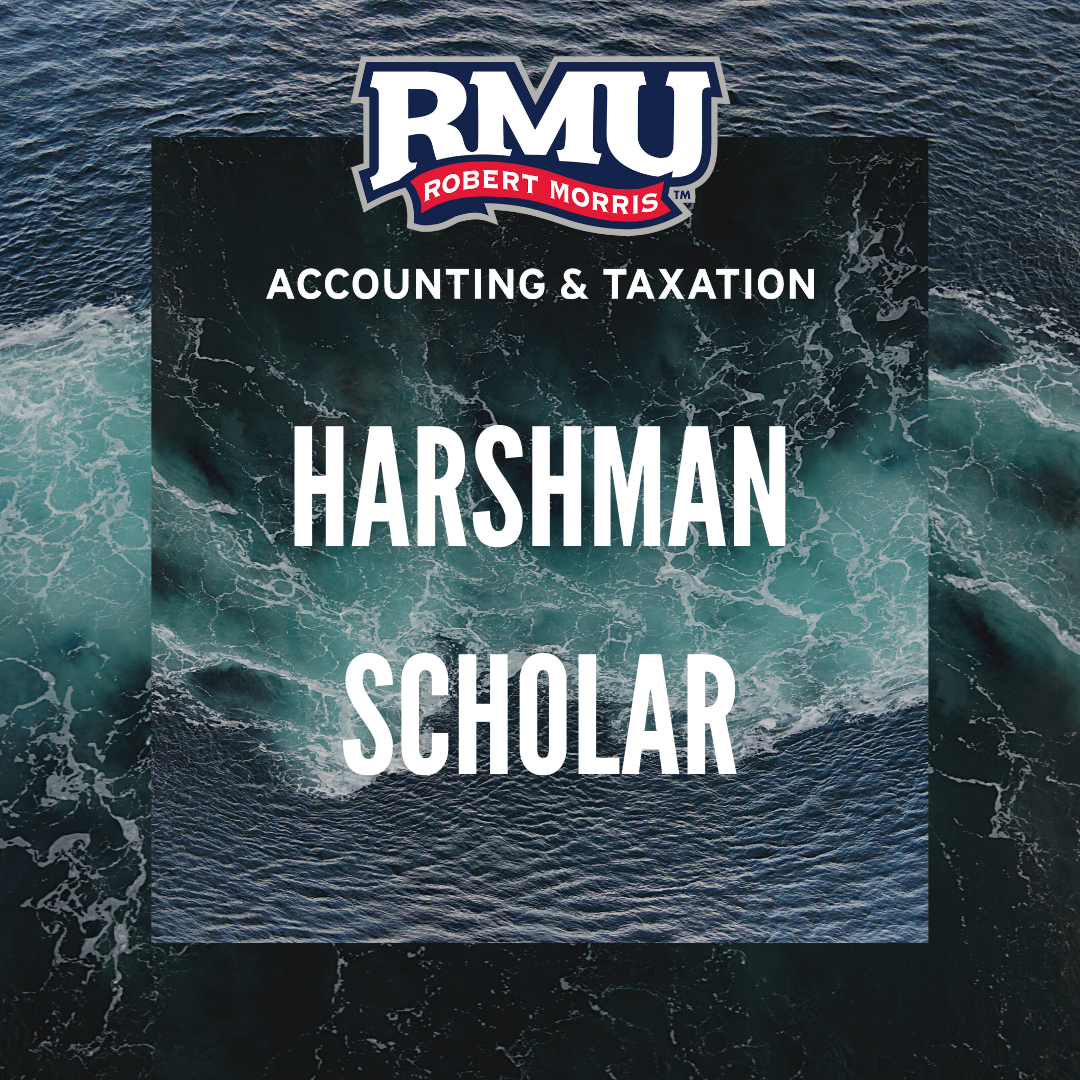 The Harshman Scholar will be working on student engagement and outreach initiatives independently and collaboratively with the Accounting & Taxation department head. It is intended for students who desire to be 1) an innovator, an individual who is creative and can think "outside of the box" to develop and launch initiatives within an established organization, and 2) a leader who is passionate about helping others to succeed and makes an impact in the community.
Students who major in accounting (primary or secondary) at RMU are invited to apply below. Please submit your application no later than September 12th, 2021 September 24th!
The Harshman Scholar is entitled to:
•    $3000 tuition scholarship in 2021-2022 academic year.
•    A unique honor and recognition to be called "Harshman Scholar" on the resume.
•    End-of-year recognition
•    High quality mentorship and career coaching
•    Being an architect in new student engagement initiatives
To be eligible to apply, you must:
•    Have a good academic standing.
•    Be starting your sophomore or above years in the fall 2021 semester .
•    Demonstrate your skills in generating and building new ideas  
•    Exhibit the ability to work well independently and within a team
•    Demonstrate leadership potential
•    Can commit 3-5 hours every week to work on projects
Submit your application NOW: https://forms.gle/inp2VRFE3RUNoxdR9